OpenOcean now supports opBNB, an optimistic Layer-2 Scaling Solution to BNB chain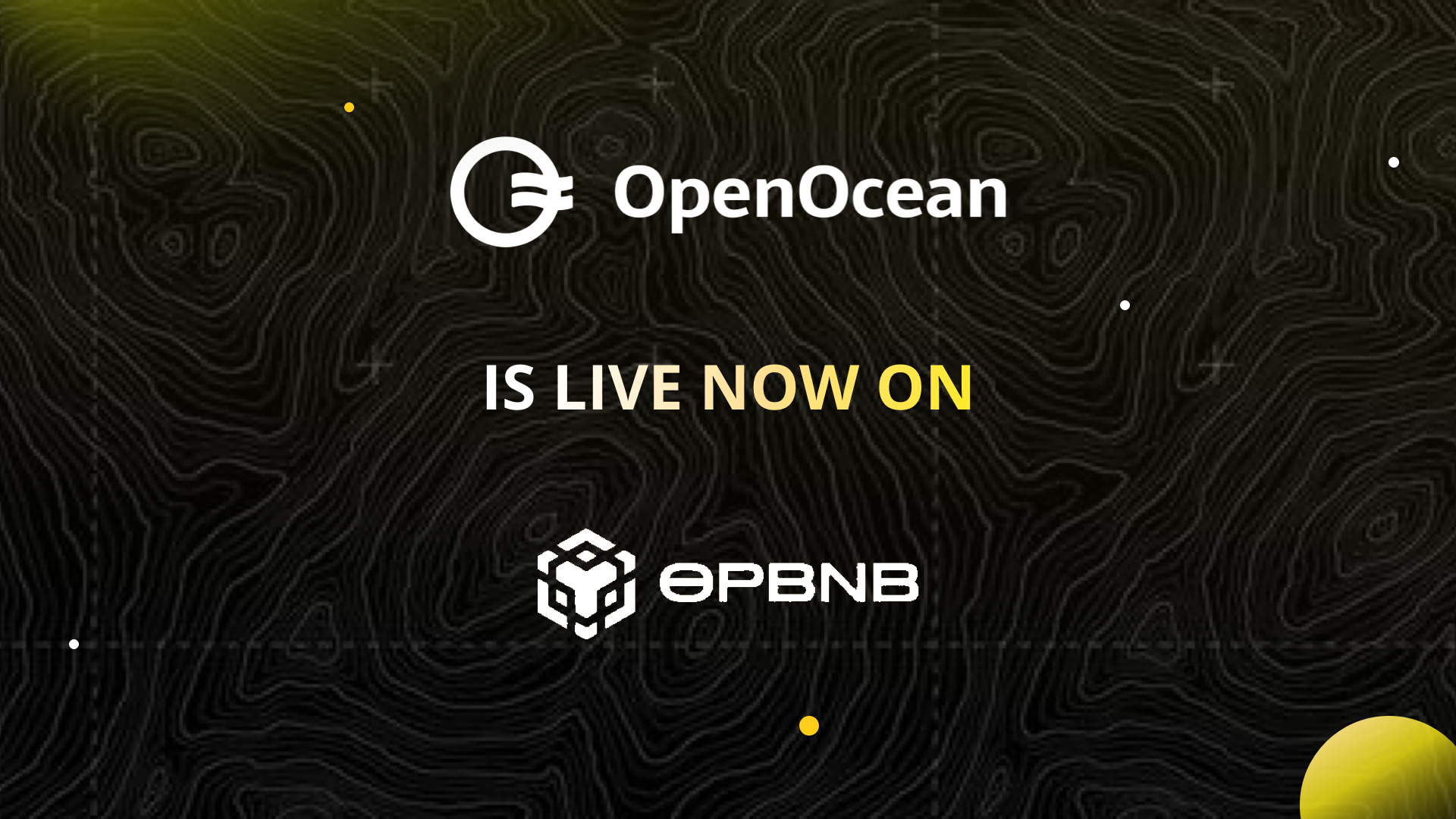 OpenOcean has expanded its efficient trading solutions to opBNB, offering advanced features and enhanced liquidity,
The OpenOcean multichain web3 crypto and aggregation platform is delighted to share the news that OpenOcean's highly capital efficient trading solutions are now available on opBNB, the new efficient scaling solution for BNB chain. BNB chain was the first supported chain on OpenOcean and as one of the first on-chain aggregators to route trades on BNB, OpenOcean will look to succeed that successful origin story by following suit on opBNB.
The move to support opBNB helps fulfill OpenOcean's vision to provide an effortless one-stop highly capital efficient trading solution for all Web3 users regardless of desired chain. At launch, users will be able to access liquidity from several of our partners including Binary Swap, LuigiSwap and more. Advanced realtime algorithmic route splitting and dynamic trades will also make their debut on opBNB through OpenOcean and will also be available to users from day 1, making OpenOcean the number one place for capital trading. As the chain matures further liquidity sources will be added to bolster on-chain offerings and maintain the value offered.
OpenOcean is bringing its revolutionary API/SDK v3 to opBNB. The widely used and popular v3 API and SDK has now been made available on opBNB for individuals and platforms to utilize. From loans to perps, DAO management and token streaming, OpenOcean can support it all. The API/SDK is the best head-start to any new or existing platform, dApp or individual looking to supercharge their build on-chain.
About OpenOcean
OpenOcean is a leading DEX Aggregator, cross-chain swap aggregator, and Web 3 middleware developer in the crypto space, offering a suite of tools across 30+ networks and 1000+ deep liquidity sources. OpenOcean is backed by top investors – Binance Labs, CMS, Kinetic, Altonomy, OKX Ventures, Multicoin and more. OpenOcean is building a one-stop trading platform, to bring users the best swap returns for decentralized crypto trading.
Media Contact
Company Name: OpenOcean
Email: Send Email
Country: Singapore
Website: https://openocean.finance/