DeODD Launches Testnet: Revolutionizing Game of Chances Gaming on the BNB Chain Ecosystem
DeODD, a groundbreaking smart contract platform built on the BNB Chain Ecosystem, is proud to announce the launch of its Testnet. This milestone marks a new era of decentralized flipcoin gaming, combining cutting-edge technology with the excitement of gameplay.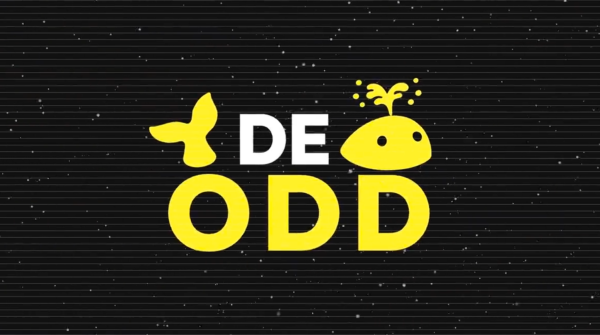 What sets DeODD apart from traditional gaming platforms is its utilization of smart contracts, ensuring transparency, fairness, and trust throughout the gaming process. By leveraging the inherent security and immutability of the BNB Chain, DeODD delivers an gaming experience that combines excitement and integrity.
With an intuitive user interface and seamless integration with the BNB Chain ecosystem, DeODD offers a user-friendly environment for players of all backgrounds. Whether you're a novice or an experienced gamer, DeODD's dynamic platform provides an accessible and engaging space to experience the thrill of flipcoin games.
To witness the remarkable features of DeODD firsthand, visit our website at https://deodd.io/. Immerse yourself in captivating coinflips, witness the thrill of victory, and explore the diverse range of features that set DeODD apart from conventional gaming platforms.
In conjunction with the Testnet launch, DeODD is proud to announce two exciting events:
DeODD Testnet All-Stars: Embark on a thrilling journey to climb the ranks and win a share of the impressive 18.25 BNB prize pool. Showcase your skills, compete against the best, and claim your place among the elite All-Stars of the decentralized gaming realm.
DeODD Testnet Bug Busters: Unleash your bug-hunting expertise and contribute to the enhancement of the DeODD platform. Earn up to 13 BNB per bug report while helping us refine and optimize the gaming experience.
To participate in these events and dive into the future of decentralized gaming, register on our website and immerse yourself in the captivating world of DeODD.
Stay up to date with the latest news and announcements by following DeODD on Twitter [@Deodd_io] and joining our official Telegram group [https://t.me/deODD_official].
Media Contact
Company Name: DeODD
Contact Person: Alex Ho
Email: Send Email
Country: Philippines
Website: https://deodd.io/