LinkMisr International Captures Media Addressing Shelving and Racking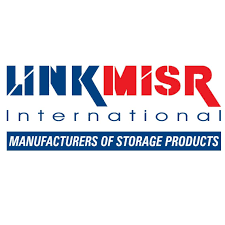 LinkMisr International, a leading industrial company specializing in manufacturing shelving and racking systems, has recently captured significant media, and can be read in several industrial publications, such as Manufacturing Outlook, The Manufacturing Report, Quality Digest, Manufacturing Tomorrow, and AutomationMedia.
Known and well respected throughout the Middle East, Europe, and Africa, LinkMisr International is expanding their material handling reach in North America. The growth of e-Commerce has dramatically increased the need for material handling shelving and racking systems. The supply chain disruptions from Asia have presented a real opportunity for LinkMisr which is able to rapid manufacturer and ship product quickly to North America to meet the strong demand. The company is growing the dealer and system integrator network.
After a huge success at MODEX 2022 in Atlanta last month, Simon Armanious of LinkMisr shared more about how the Egyptian company is an advocate for goods-to-person automation. In nearly thirty years the company has grown significantly and sustained its position as the market leader in Egypt and other countries in the Middle East, Africa, and North America.
About LinkMisr International
LinkMisr International is a leading industrial company specializing in manufacturing shelving and racking systems. The company, based in Egypt is expanding global reach in North American, Arabian, and African markets. For almost 30 years, LinkMisr continues growing and sustains its position as the market leader. The company owns and manufactures its products, in four plants with total area of 28,000 sqm (more than 320,00 sq ft) using the most modern equipment, prioritizing safety, quality, and rapid delivery.
The company has numerous installations in Canada and the USA according to Simon Armanious who is growing the entire North American dealer, distributor, and system integrator partner network. Armanious expects to sign 30 new strategic partners in Q1 to accommodate the very strong product need. The food & beverage, automotive, e-Commerce, logistics arenas are particularly strong as North American consumers continue to demand same day delivery driving rapid warehouse and distribution center growth.
Contact Simon Armanious via email [email protected] or telephone 647 884 3624. Follow on Twitter @LinkMisrIntl.
Media Contact
Company Name: LinkMisr International
Contact Person: Simon Armanious
Email: Send Email
Phone: (647) 884-3624
Address:65 Steadford Cresent
City: Brampton
State: Ontario
Country: Canada
Website: http://www.linkmisr.com