Kivnon USA Garners Significant Media Addressing AGV Automation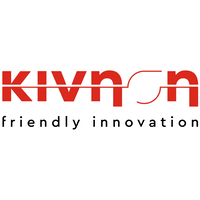 Kivnon USA, the leader in developing, designing, producing, and distributing automated guided vehicles (AGVs), has garnered significant media coverage. Mike Kotzian, Kivnon's Managing Director can be read in several manufacturing sector publications such as The Manufacturing Report, Robotics Tomorrow, AutomationMedia, and Robotics & Automation News. Additionally, Kotzian has been interviewed on several industrial podcasts, such as Industrial Talk, Manufacturing Talk Radio, and an upcoming episode of Quality Digest Live.
Kotzian brings two decades of experience in the AGV industry in various leadership positions. He has a special interest in the history and evolution of the AGV with a passionate look to the future.
Kotzian shared, "AGV ROI (return on investment) starts with delivery and installation. Most AGV vendors are backlogged more than a year where Kivnon is ready to deliver standard products by Q4 2022."
Kivnon is an international company dedicated to mobile robotics. Since its founding as a family business in 2009, the company has offered clients innovative and high-tech solutions for the implementation of AGVs and AMRs. The company continues to expand with comprehensive projects including installation and technical assistance service.
Kivnon will be exhibiting at Automate Booth # 4152 June 6 – 9 in Detroit.
About Kivnon:
Kivnon offers a wide range of autonomous vehicles (AGVs/AMRs) and accessories for the transport of goods, using magnetic navigation or mapping technologies, that adapt to any environment and industry. The company offers an integral solution to customers. Kivnon products are characterized by their robustness, safety, precision, and high quality. Each product has been designed with a user-friendly philosophy creating a pleasant, simple to install, and intuitive work experience.
Mike Kotzian, Managing Director for Kivnon USA based in Farmington Hills, Michigan noted, "Kivnon advises, installs, performs maintenance, and offers exceptional after-sales service. We consolidate our commitment to technological innovation and continuous improvement in all products." Kotzian can be reached on LinkedIn.
The company offers a wide range of mobile robotics solutions automating different applications within the automotive, food and beverage, logistics and warehousing, manufacturing, and aeronautics industries. Complete the 2022 ROI Kivnon AGV/AMR inquiry form. Follow Kivnon on Twitter @KivnonUSA. Call (947) 228-1316.
Media Contact
Company Name: Kivnon
Contact Person: Mike Kotzian
Email: Send Email
Phone: (947) 228-1316
Address:37640 Hills Tech Drive
City: Farmington Hills
State: MI
Country: United States
Website: https://www.kivnon.com/