Poet Saundra Russell's Poetry Self-Help Poetry Workbook, "Putting The Story Down," is hopefully a Form of Relief for PTSD Survivors.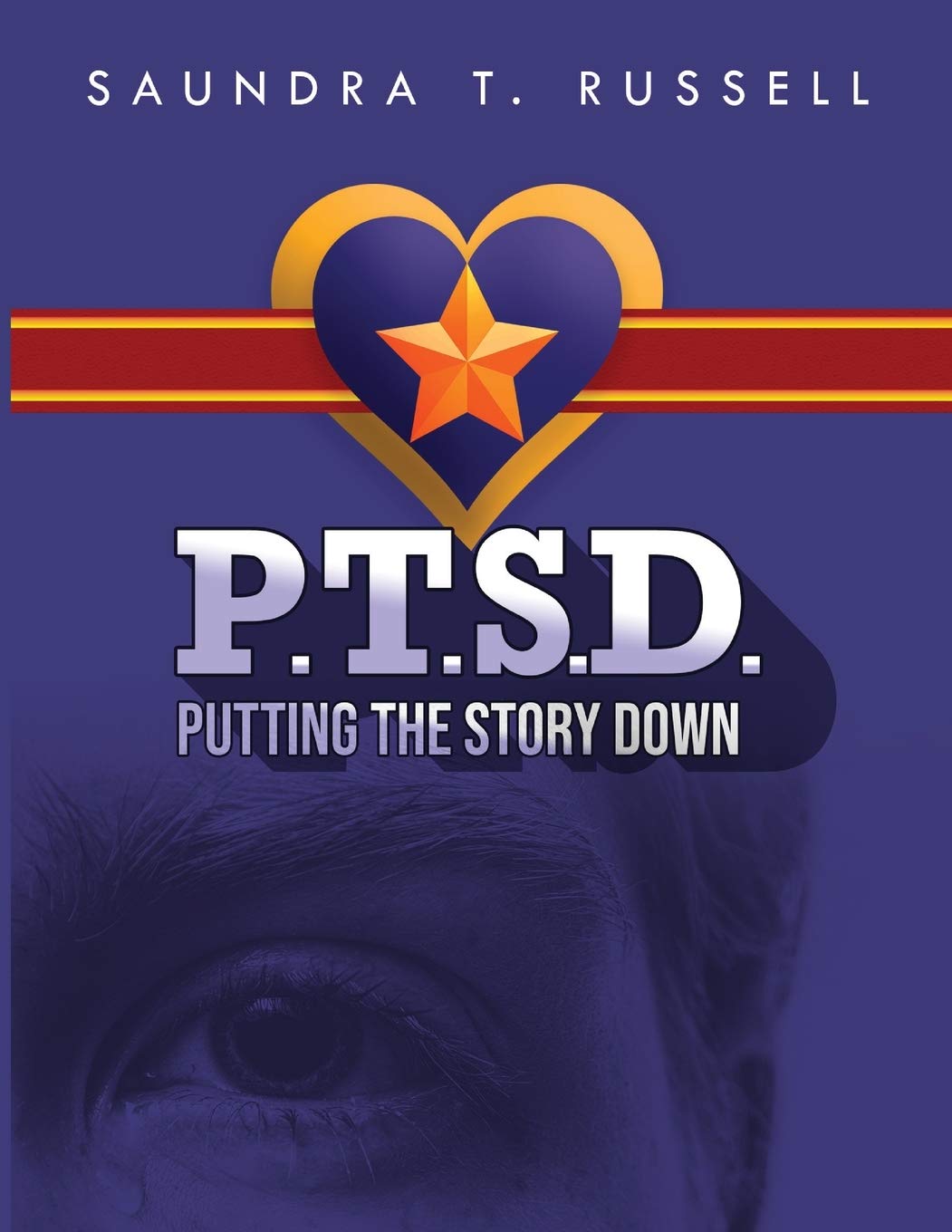 Poet and Author Saundra Russell launches her brand-new self-help book, "Putting The Story Down." Saundra has written this book to guide veterans with PTSD to create short poems to get information on their traumatic experiences to relieve their nightmares, hypervigilance, anxiety, and other debilitating symptoms.

This workbook provides detailed instructions with the help of examples to make the poetry writing as simple as possible.
Saundra Russell's main intention is to help those suffering from PTS (Post Traumatic Stress) get relief by recalling their traumatic event(s). The book will help survivors formulate structured, four-line, 7, 8, or nine-syllable poems. This book can help anyone who has experienced some level of (PTS) stress, depression, or events provoking sadness in their lives.
This book is so set apart because not only is it a one-of-a-kind poetry self-help workbook, but it also includes poems from real-life experiences and interactions between a nurse and veteran patients. The book also comprises PTSD vignettes on each page to inspire the survivor to write down their PTS story.
"This work was written with veterans suffering from PTSD (a poison when held within) in mind, to have an outlet in getting to express the traumatic experiences by writing the poems as outlined by Putting The Story Down, without their having to talk about it (which many prefer not to do). People with PTSD learning to write about their past traumatic experiences in a specified poetic format, with the given instructions and examples will possibly find some comfort and relief", says Saundra Russell, author of the book, "Putting The Story Down."
Saundra is also fondly known as "STaRhealer." She is a registered nurse, registered dietitian, and nutritionist with a Master's degree from NYU. She is a multi-award-winning published poet. Her work, 'MY MOST MEMORABLE VETERAN,' is one of the poems that was awarded. Saundra is in the Poetry Fest Hall of Fame despite having lifelong dyslexia. She lives with her husband, Peter Tesoriere, in Tucson, Arizona.

For more information, please visit:https://www.amazon.com/P-T-S-D-Putting-Story-Saundra-Russell/dp/1951822242
Media Contact
Company Name: Global Summit House
Contact Person: Anna Reid
Email: Send Email
Country: United States
Website: https://www.amazon.com/P-T-S-D-Putting-Story-Saundra-Russell/dp/1951822242