One year before the World Cup, MBR Technologies and NEC score the first goal in optimizing Qatar Hospitality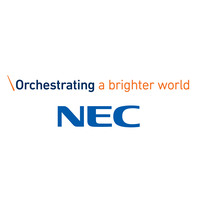 As Mr. Ranjith Reddy CEO and MD of MBR Technologies confirms: "Being a certified Hospitality Partner of NEC gave us massive advantage to assure this prestigious project."
Multi-Brand Hotel Property Mozoon Towers owned by Qatar General Insurance Reinsurance Company, home of Hotel-Groups like Oberoi, Marriott and Retaj, decide for NEC Communication Technology.
Doha, Qatar and Hilversum, The Netherlands – May 17, 2021 – MBR Technologies, one of the certified Hospitality Partners of NEC in Qatar, announced that Mozoon Towers, one of the largest Hospitality Development Projects in Qatar and home of prestigious hotel-groups like Oberoi, Marriott and Retaj, has selected NEC to deliver their leading Smart Hospitality Communications Solutions to all the 6 hotels in the 4 towers within the property.
As Mr. Ranjith Reddy CEO and MD of MBR Technologies confirms: "Not only is NEC an approved vendor by all the leading Hotel Groups, their in-depth knowledge of the Hospitality Industry, inclusive of local requirements and their strong understanding of Owner / Operator Relations guaranteed a positive outcome."
Kees van Donk, Sr Director Travel, Hospitality & Leisure only can acknowledge: "It is indeed thanks to our certified Hospitality Partner Program, that we assure – working in perfect harmony with our partner, the Owner and the Operator – that projects of this size and magnitude can be deployed successfully. Being approved by leading Operators like Marriott & Oberoi (and for that matter, also by Retaj which is a leading local Qatari Hospitality chain), only adds to our credibility. As the World Cup Football will kick off in the 3rd Quarter of 2022, many more Hotel Development Projects will near completion over the coming months. As with Mozoon Towers, NEC and our certified Hospitality Partners in Qatar are looking forward serving these projects as well".
For more information please contact NEC Enterprise Solutions:
Robert van Amerongen
Tel: +31 35 689 1521
[email protected]
About NEC Enterprise Solutions:
NEC Enterprise Solutions provides IT & Communication solutions to small, medium and large enterprises in both the private and public sectors. Designed for open connectivity, high availability and flexible growth, our innovative solutions incorporate the latest voice, data and video technologies and enable real-time, collaborative working, increased productivity and customer satisfaction. Our servers, storage solutions, software and virtualized workstations enable businesses to maximize operational efficiency, performance and profitability.
NEC Enterprise Solutions serves its customers across EMEA (Europe, Middle East & Africa) through a network of direct sales organizations, business partners and value-added resellers.
For more information, please visit: https://www.nec-enterprise.com.
About MBR
Established in 2007 MBR is a leading infrastructure technology contracting company with its core business strongly focused on providing electronic security systems, network data communication, telecom communication, audio visual systems, guest room management system and blown fiber technology. Since its founding MBR is delivering business solutions that ensure the highest level of reliability, compatibility and performance.
Today MBR Technologies is a renowned name in the field of Extra Low Voltage (ELV) systems. MBR takes pride in being one of the fastest growing ELV Company in the State of Qatar. The company has achieved remarkable growth in contributing to the success of many prestigious projects in Qatar and for being part of development of the State.
For more information, please visit: https://mbr.qa/
Media Contact
Company Name: NEC Enterprise Solutions
Contact Person: Jim Eagers
Email: Send Email
Phone: 0115 969 5700
Address:Innovation House, Mere Way Ruddington Fields Business Park
City: Ruddington
State: Nottingham, NG11 6JS
Country: United Kingdom
Website: www.nec-enterprise.com/