Russian Hip-Hop Artist Magnat Takes the Music Scene By Storm With Hot Single, "I'm Getting High"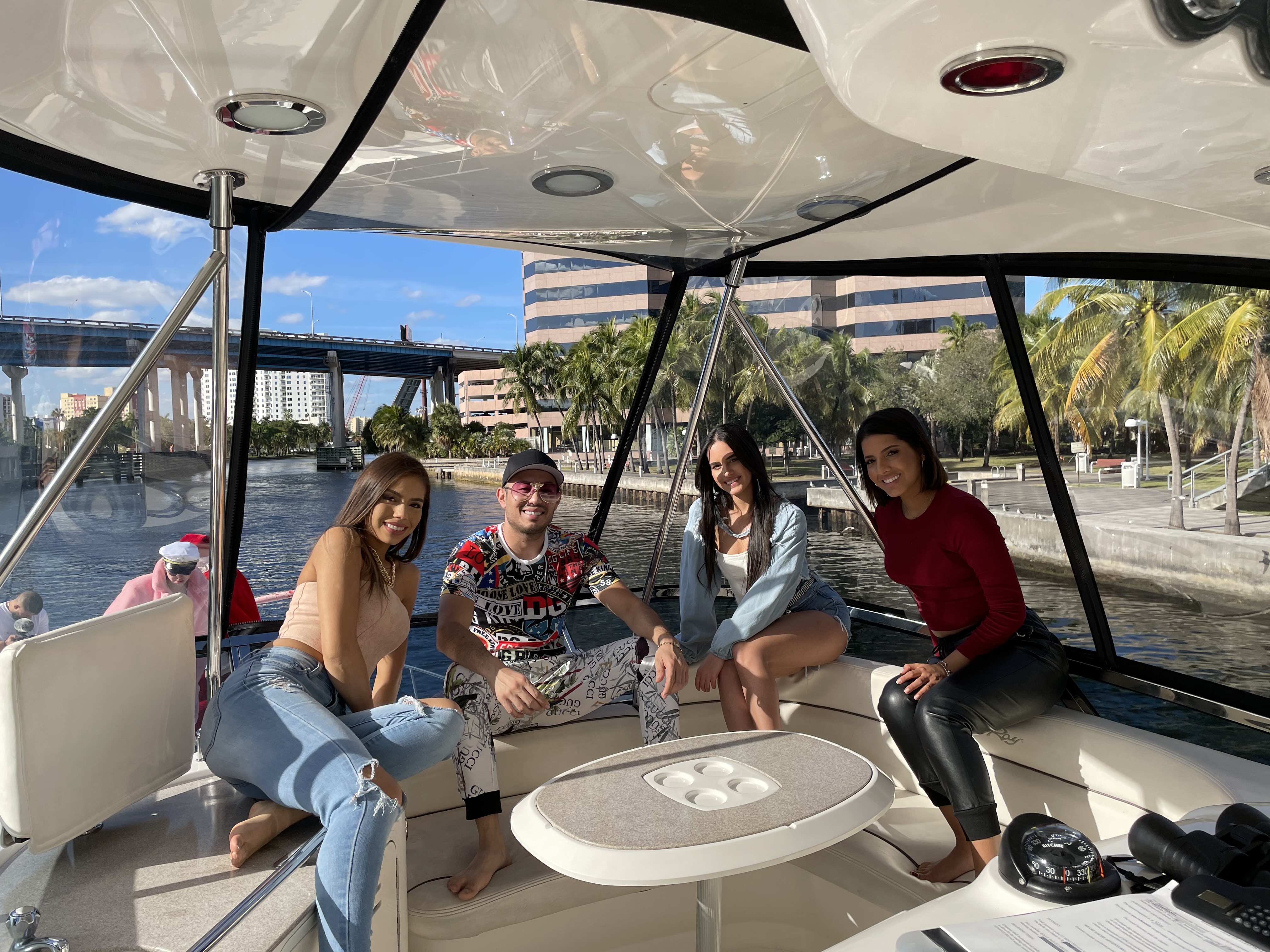 May 17, 2021 – MAGNAT and Shahbozi Akobir have made fans really excited with their recently released new music video, "I'm Getting High" (Я Кайфую). The rapper has taken the Russian music industry by storm with this hot and happening video and a sultry voice. Born in Tajikistan, the artist spent his childhood years in London before pursuing his dreams in Las Vegas, Nevada.
The upcoming star of the Russian hip-hop scene celebrates life through his music. His new single, "I'm Getting High" (Я Кайфую) is about the addiction of love. The titillating music video featuring young beauties was shot in Miami, Florida with renowned videographers Oscar Films and Qbanmachine. The beat here is catchy and the melody oozes summer vibes that match perfectly with the chill boat scenes on the serene Miami waterways.
"This is a love song. The music video takes us through the addictive powers of love and its insane ability to get us high. It's captivating and, my music video celebrates that hypnotic attraction," says Magnat.
The new music video premiered on YouTube on March 25, 2021, and is gaining steady popularity. Magnat is no stranger to the good life and is a self-made crypto millionaire. His videos celebrate the seductive side of life with soothing music and foot-tapping beats. The rapper has garnered around 355k followers on Instagram and is hoping to grow more with his music videos.
Magnat's melodic voice, passionate soul, and larger-than-life attitude have catapulted his success. He is unafraid of experimentation and works with the best to deliver a near-perfect craft. His ability to share an emotional story through his music sets him apart from his contemporaries. Magnat loves connecting to his fans through his music videos, making his mark as the upcoming star.
Watch the new 'I'm Getting High' music video: https://youtu.be/RNrY6gzKlQw.

Listen to the track: https://band.link/magnatcashermusic
For regular updates, premieres, news, downloads, and heart-to-heart communication, join Magnat's Telegram channel https://teleg.run/magnat0fficial
Subscribe to MAGNAT on Instagram: https://www.instagram.com/iam_magnat/
On Spotify: https://open.spotify.com/artist/6XUd8MlYVXOSYAy8QH3TPC

On Apple Music: https://music.apple.com/us/artist/magnat/1532113616
Media Contact
Company Name: MG Promotions
Contact Person: Mukhtor Khakimi
Email: Send Email
Country: Russian Federation
Website: https://band.link/magnatcashermusic