New York Designer & Entrepreneur Michael John Mendoza Is Back In the Music Business & In High Demand
Michael John Mendoza, designer, visual creator, and philanthropist, announces his return to the music scene to help artists and labels promote their brands and music with engaging and innovative designs and content.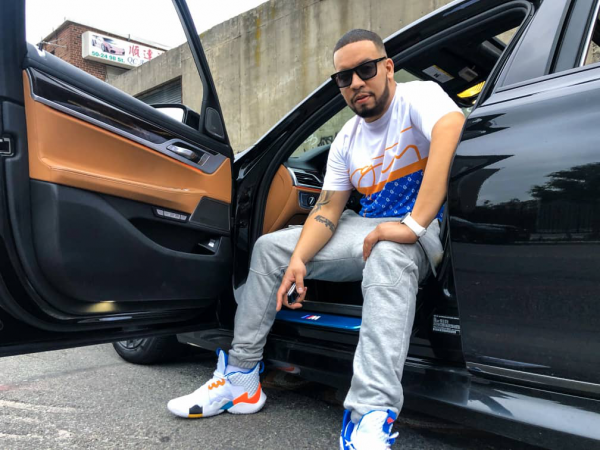 Michael John Mendoza is proud to announce his return to the music industry. The designer and entrepreneur is one of the few talented creative directors that every artist and brand should be working with.
Over the years, Michael has taught himself and mastered the art of graphic design, video directing, video editing and marketing. He's an expert in using all his creativity tools, especially when it comes to custom special effects & motion graphics.
Pure passion and commitment for music and entertainment is the reason why he's back in the industry. He wants to use his skills, experience, and talent to help musicians project their ideas and concepts to fans around the world.
Michael John Mendoza was Born in Queens, NY, to a Colombian mom and Peruvian dad. Growing up was tough for him, particularly after losing his dad at the age of nine. His mom had to work three jobs to care of him and his two sisters. From a very young age, Michael learned how to fight for himself and remain independent by taking advantage of his artistic abilities.
He started his business, "Art Smart Group", providing graphic design services, branding consultancy, packaging design, web design, print design, and digital marketing for individuals and businesses in New York & the entire Tristate area, as well as other states.
Music has always been part of Michael's master plan for achieving self-determination. During his formative years, he worked with major radio stations like Hot 97, La Mega 97.9 and talents like DJ Camilo, DJ Enuff, The Heavy Hitters & many more on various projects. The designer has also worked with Dancehall Artist "Dynasty The King", providing him with the visual content to establish his brand and project his musical career to a global audience.
Michael's return to the music industry is great news for artists and labels as he's coming with many years of experience as a creator and business expert. He will be adding so much value by providing artists with the expertise and tools to make a quality music video, engaging graphic designs, and branding and promotion strategy that will take their career to the next level. He's ready to take on any creative challenges and ensure that he meets the desires of his clients.
About Michael John Mendoza
Michael John Mendoza is a designer, creative genius, and entrepreneur from New York. He has several years of experience working with artists, brands, and organizations, to project their ideas through engaging visuals and content. He's prepared to make contributions that will improve musicians' career and move the music industry forward.
For more information, please visit here.
Media Contact
Contact Person: Michael John Mendoza
Email: Send Email
Country: United States
Website: https://www.instagram.com/ihustlewithgod/?hl=en