Ndara's Jewels Boutique Launches Their New Matrix Culture Collection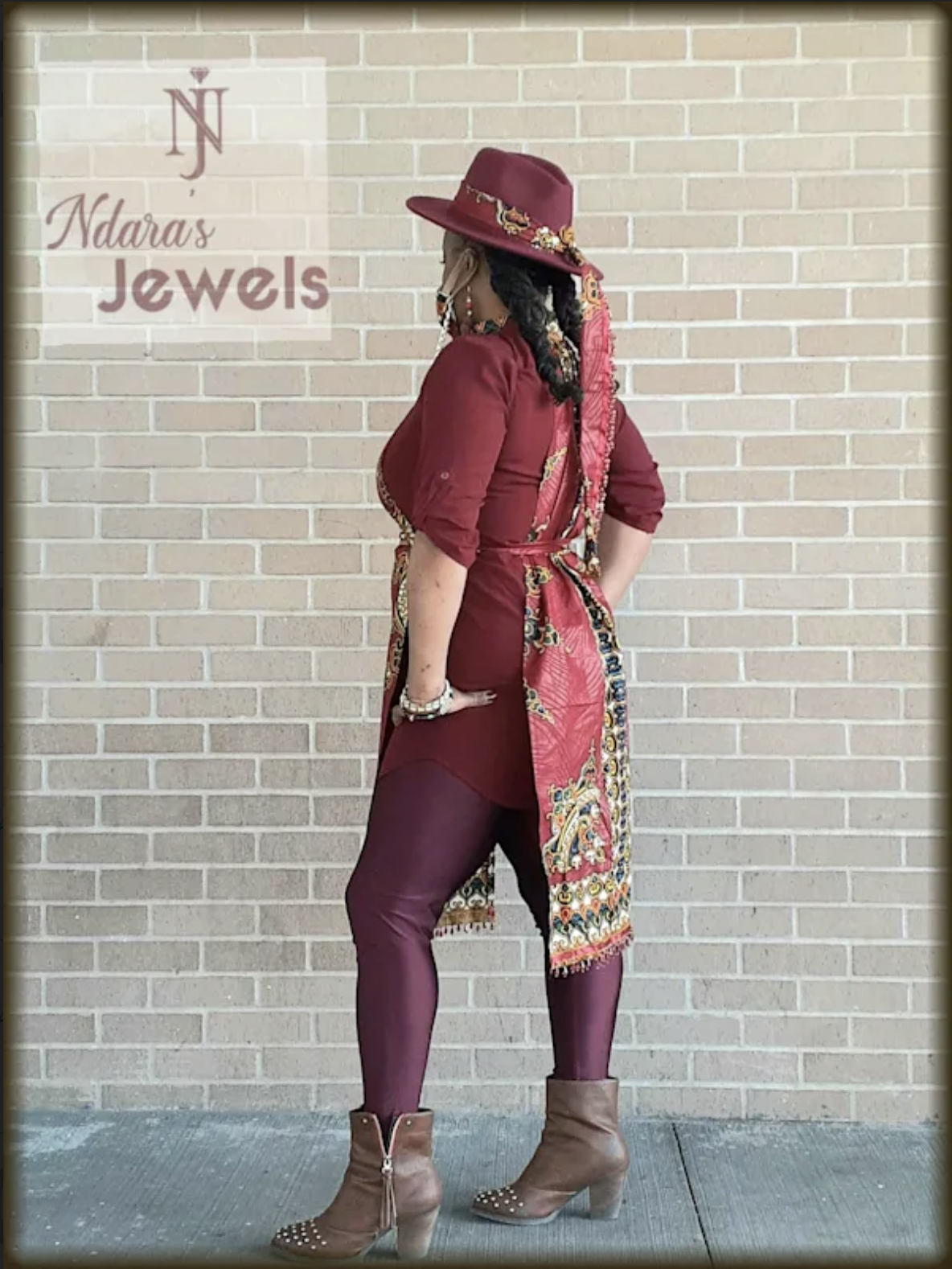 Luxury face mask and accessories brand, NdaRa's Jewels, announces the launch of the Matrix Culture Collection, a new range of Africa-centric fashion-forward pieces
Gogo Nyadze Ndara and her team at Ndara's Jewels Boutique are not resting on their oars of disrupting the global fashion market with their range of exceptional products, including the recently launched Matrix Culture Collection. The brand was initially created as a fashionable facemask company in the midst of the covid-19 pandemic to bring some touch of style to wearing face masks. However, the brand has become increasingly popular and has evolved to making accessories for hair and sparkling jewelry.
The global fashion industry has undoubtedly exploded over the years to feature thousands of brands from different parts of the world providing fantastic products to meet the needs of consumers. There has also been the emergence of fashion brands that seek to integrate the rich African culture into their works, leveraging the amazing prints and vibrant colors of African fabrics to create stunning pieces. Unfortunately, only a few brands have been able to offer a seamless integration of the beautiful African garment into contemporary fashion. However, Ndara's Jewels Boutique has been able to change this narrative in the space of one year.
The recently launched Matrix Culture Collection will include Masks, Apron Dress, and Bangle, to offer a complete matching outfit to women and other customers. The brand has carved a niche in the highly competitive market for their unique handmade fashion collection, with the masks made with polypropylene material for extra safety. The latest collection will be available on Bread, a unique pop-up market, and the NdaRa's Jewels Boutique website on April 3rd. Gogo Nyadze Ndara will be vending in person at Bread A unique pop shop in the Maplewood Mall Mn on Saturdays and Sundays.
The exclusivity of the products from NdaRa's Jewels Boutique, particularly with their handmade products, has endeared the brand to fashion lovers, with the Exclusive Elegant Apron Dresses featuring beautiful African Garment fabric and Bling sparkling fabric becoming a hit in fashion outlets.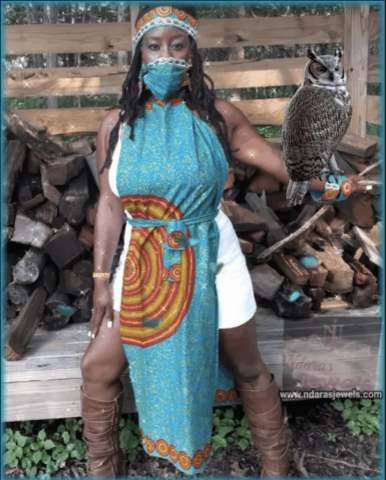 For more information about the new Matrix Culture Collection and other products from NdaRa's Jewels Boutique, please visit – www.ndarasjewels.com. NdaRa's Jewels can also be found across social media, including Facebook, Twitter, and Instagram.
About NdaRa's Jewels Boutique
Ndara's Jewels was created by Gogo Nyadze Ndara as a luxury face mask and accessories brand to deliver a unique line of washable facemasks and matching accessories, including jewelry, masks, headbands, and a host of others.
Media Contact
Company Name: NdaRa's Jewels Boutique
Contact Person: Gogo Nyadze Ndara
Email: Send Email
Country: United States
Website: http://www.ndarasjewels.com/