Introducing Steel Your Heart & Co, home of stylish, irresistible, jewelry crafted from the highest quality materials, gems, and stones.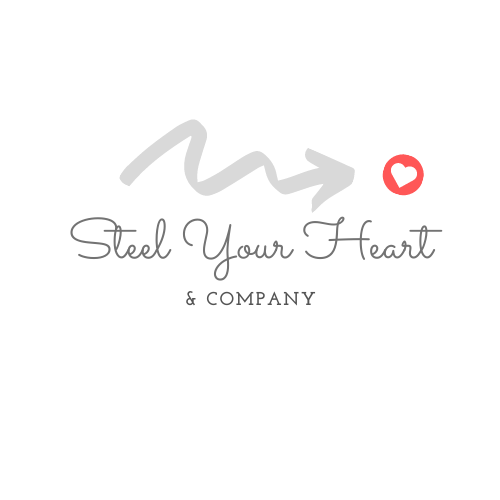 Steel Your Heart & Co. is a U.S and Canada-based fashion accessory company that sells and distributes the latest stylish, irresistible, and affordable jewelry crafted from the highest quality materials, gems, and stones.
British fashion designer, Vivienne Westwood, once said that dress, make-up, and jewelry are the crucial factors in projecting an attractive persona and giving one the chance to enhance one's best physical features. Indeed, Vivienne is right for the right jewelry can make a plain woman beautiful and a beautiful woman unforgettable. Looking good is good business; Steel Your Heart & Co is the one-stop destination for the business of looking good.
Steel Your Heart is poised and ready to provide whatever type of jewelry design one may need. The company has a vast array of jewelry on their e-commerce website, ranging from rings, necklaces, moissanite diamond jewelry, earrings, wristwatches and so much more. The company employs the use of quality materials proven to stand the test of time, such as Stainless Steel, gemstones, Titanium Steel, and Moissanite to craft their jewelry.
Speaking about their services, a company executive, said: "We want women to feel good about themselves realize their own beauty, and their own confidence. Our jewelry is made to motivate every woman out there to be who they want to be. Not only will you be overly satisfied with our jewelry, but our collection is timeless, which will never go out of style. The metals used to make our jewelry will last a lifetime without causing any skin issues. It's a win-win situation."
Steel Your Heart made sure that finance will not be an excuse for any of its customers. Indeed, at Steel Your Heart, there's jewelry for everyone. The company offers fine jewelry for less, with their Hanna 4.4ct CZ Rhodium Classic Solitaire rings selling for as low as $15.00, amongst other eye-catching jewelry for low prices. The company's customers also benefit from policies that include a 30-Day Satisfaction Guarantee, Safe Shopping, and PCI Compliance.
Elizabeth Taylor said that Jewelry has the power to be the one little thing that makes you unique. Customers who have experienced the uniqueness that Steel Your Heart gives, have nothing but praise for the company. The timely delivery, the quality of the jewelry, and the exquisite designs were major talking points. According to a customer, Rose Jennings: "Absolutely adore this ring. Dainty, feminine, elegant and makes a subtle statement. This is well made. Arrived fast, packaged in a very nice gift box. I am thoroughly pleased with my purchase. I can't stop looking at it!"
Media Contact
Company Name: Steel Your Heart & Co
Contact Person: Savina Jawahir
Email: Send Email
Phone: +16472861374
Country: United States
Website: https://steelyourheart.com