Your Brain – Friend & Foe: 7 Keys to reduce self-sabotage and become more successful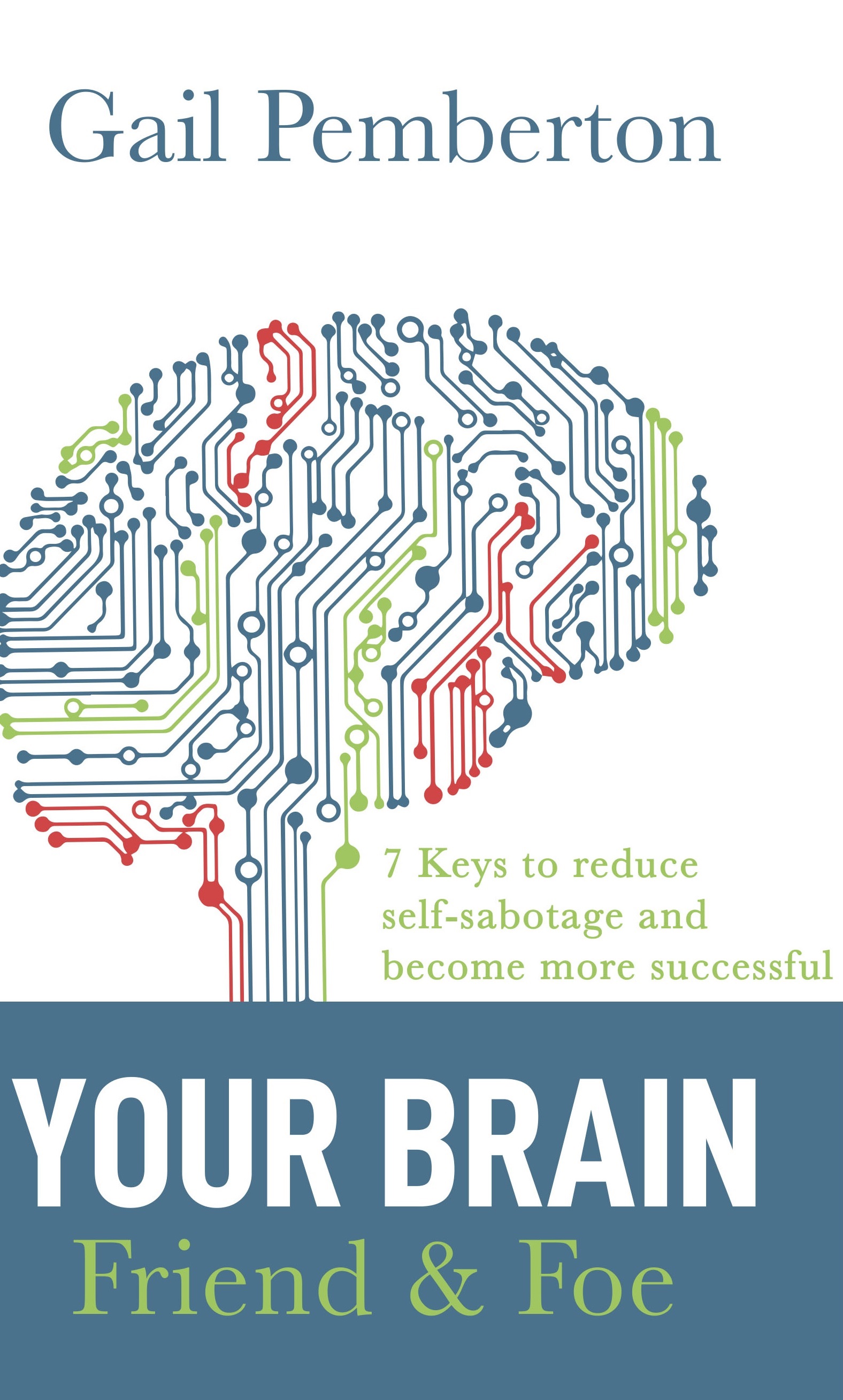 "Gail Pemberton is an insightful academic, researcher, and communicator. Her latest book, Your Brain – Friend and Foe, is an excellent example of these qualities. She demystifies the complexities of the brain on human behavior using everyday language with clarity and humor. An informative read with great practical advice." – Honorable Susan Lenehan Former Minister of Education (South Australia).
Did you know that your brain is both your greatest friend and your greatest enemy? Inadvertently, your brain is a great saboteur in its role as the great protector of your life. Gail Pemberton, the author of "Your Brain – Friend and Foe," offers seven (7) practical steps, with examples, that will enable individuals to reduce self-sabotage, stop screwing themselves over, and become more successful in their personal finance and relationships.
CHICAGO, Ill. – June 30, 2020 – Psychology 101. Your brain is your greatest friend, and often, your greatest foe as well. It is a strange conundrum. Inadvertently, your brain is a great saboteur in its role as the great protector of your life. It frequently sabotages you and will also regularly hijack your relationships, all without your knowledge! This happens because of the way our brains evolved. In her latest book titled Your Brain – Friend and Foe, Gail Pemberton helps us to understand how our brains are wired and how to take back the control in order to live happier lives. She outlined seven (7) practical steps, with examples, that will enable individuals to reduce self-sabotage and become more successful.
Gail pulled no punches in her analysis of both the perils and opportunities inherent in brain function and influence over our psychology. She was forthright and as well as inspiring, "I'm not going to butter you up with wild promises … that you will never self-sabotage or never hijack your own relationships. My goal is to give you the tools that we as psychotherapists, psychologists, and doctors took years to learn. I've distilled countless studies, proven theories, and decades of experience into 7 key learnings, that have the power to transform your relationships into something better. And we start with the most important relationship of all, yourself. But, I warn you upfront, it will be hard work, so if that frightens you, stop reading now. I wish I could say it'll be easy but this work of changing your life demands focus, awareness, and commitment. However, the benefit will be well worth it." The seven habits taught in this book promises to help individuals to stop screwing themselves over and equip them to grow their personal finance and relationships to new levels of effectiveness.
Your Brain – Friend and Foe was borne out of several years' experience working with patients and students. A former financial journalist, Gail found her passion for psychology. She was amazed to find that it didn't matter if you were a top CEO or someone coming out of jail – she has worked extensively with both, as well as everyone in between – our relationship needs are all very similar, as are our problems. Gail has written two well-acclaimed books, You Can Live with Anyone, well almost and The Brain's Business. She lectures both at Laureate University (USA) and the University of NSW (Sydney).
Judging from the response from various groups of people across the US and Australia, it appears that Gail's hit a 'home-run' with this piece. According to Denise Weinreis, Australian Graduate School of Management (AGSM) Fellow and Adjunct Associate Professor at the University of New South Wales Business School Sydney, Australia, "If you're curious about the neuroscience and psychology which sits behind how to create and sustain healthy relationships, then I highly endorse author, Gail Pemberton. In my 25 years of experience working with Executives and MBA students, I've seldom run across such practical advice and evidence-based guidelines on how to ensure successful relationships. This is essential reading and I recommend Gail's book to all of my graduate students and clients."
On his part, Dr. Michael Le Page, a Clinical Psychologist, describes Gail's work this way, "I have known Gail Pemberton for 25 years, first as my student in graduate-level psychotherapy, then as a clinical supervisee, and now as a respected and deeply appreciated colleague. Throughout this time, Gail has shown a steady, deep, and passionate commitment to knowing herself and all her relationships better, psychologically, and spiritually. Gail walks her talk, and her book reflects her hard-won wisdom and experience in her personal and professional life. This book is very readable, and yet has a strong underlying structure based on sound psychological principles, clinical experience, and research findings. Gail's skills, and integrity, in conveying subtle and sophisticated psychological knowledge in a most readable fashion are remarkable."
From Yolanda Waldman M., Analytical Psychologist affiliated with JNI (part of Laureate University USA), "Gail Pemberton's decades of clinical experience as an Individual and Couples Therapist help us understand the multilayered aspects of our relationships to ourselves and others. With her meaningful anecdotes Gail challenges the reader to recognize the power emotions have over us and how complex dynamics between our unconscious, instinctual reactions affect our relationships. Her many useful examples and self-check questions demonstrate that, by looking first at ourselves, we can create healthier connections with our partner, children, family, friends, and colleagues. I highly recommend this well-structured, practical, and easy to follow self-help book.
Gail Pemberton's book has just been released by Kharis Publishing, an imprint of Kharis Media LLC, and is now available wherever books are sold and may be purchased directly from amazon.

Available on Amazon: https://www.amazon.com/dp/1946277444
Book retailers or organizations are able to order directly through Ingram Content Group or from Author Clearance at https://www.authorclearance.com/contact/. ISBN-13: 978-1946277442. ISBN-10: 1946277444.
About Kharis Publishing:
Kharis Publishing, an imprint of Kharis Media LLC, is an independent book publisher focused on inspirational and faith-based books. Kharis' dual mission is to give voice to underrepresented writers and equip orphans in developing countries with literacy tools. That is why, for each book sold, the publisher channels some of the proceeds into providing books and computers for orphanages in developing countries, so these kids may learn to read, dream, and grow.
Learn more at https://www.kharispublishing.com/
Media Contact
Company Name: Kharis Media LLC
Contact Person: Maribelle Martinez
Email: Send Email
Phone: 4795998657
City: Aurora
State: Illinois
Country: United States
Website: https://www.kharispublishing.com/