Shawn Abrams Releases "The Seven Epaulettes of Leadership", Coins New Phrase 'Officide'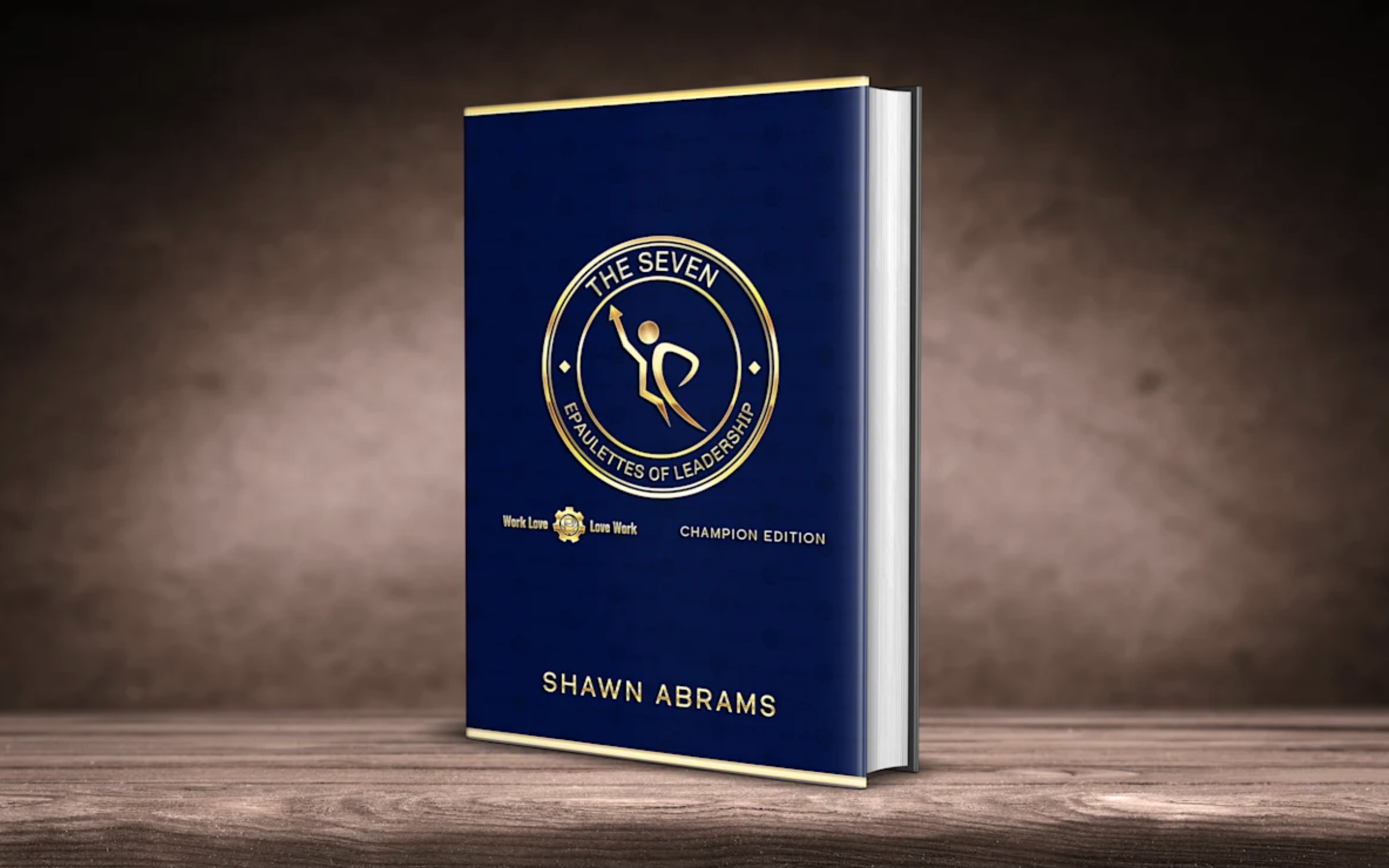 February 20, 2020 – Author and leadership expert, Shawn Abrams, is out with his second work, "The Seven Epaulettes of Leadership". After a successful debut with his previous book, "Leading In the First Person", Shawn Abrams is taking his message far and wide with the second work devoted to a critical topic – leadership and relationships.
The very first work by Shawn has established his reputation as someone who writes what no one else would or dare to. "The Seven Epaulettes of Leadership" is yet another such work, where the author explores an issue usually avoided – the way true leaders form relationships and how others benefit from it.
"If you're leading people without the benefit of the relationship, you could be bullying them. If you're loving people without the benefit of relationship you could be lonely," says Shawn.
This theme is developed in detail in the various chapters of the book, such as Ergo Ego, Situational Awareness II, Leadership II, Applied Leadership = Coaching and Mentoring, Look Like Your Future (humble, teachable, communicator, strategist, visionary, resilient), Kinetic Leadership, This is Beast Mode, etc.
"The book has two major themes: Leadership and Relationships. I want to target people in leadership positions, and people in relationships. I also discuss the idea of Open Concept relationship – it's not what you think, but it is what you need," says Shawn.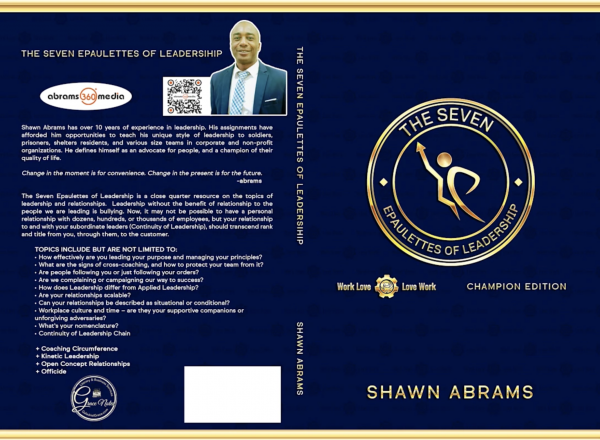 Also discussed in the book is a new idea called 'Officide'. Similar to ethnocide, which involves killing a people's culture, 'officide' happens when the culture of a company is decimated by suppression, often conscious suppression, or through unintentional repression. Central to the idea is the message that the welfare and quality of life of workers and employees is the responsibility of their leader.
"The Seven Epaulettes of Leadership" is now available on Amazon.
About
A servant leader skilled at motivating others, and shaping the initiative that is their vision, to become their success. He has taken his teaching to prisons, shelters, corporations, and countless communities.
For more information, please visit: www.abrams360media.com
Media Contact
Company Name: Abrams 360 Media
Contact Person: Shawn Abrams
Email: Send Email
Phone: (929) 509-8052
Country: United States
Website: https://abrams360media.com/