US stocks at fresh records amidst drama in Washington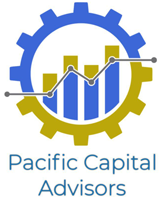 US stocks climbed to new record highs, as investors maintain maintained their focus on the economy and corporate earnings while ignoring the Washington drama and the impeachment of Donald Trump
Stocks closed at record highs on Wall Street on Thursday, extending the market's gains for a week in which the president of the United States was impeached. The S&P 500 rose 0.4% higher on the same day, closing above the 3,200 mark for the first time. The Nasdaq Composite appreciated by0.6 per cent, while the Dow Jones Industrial Average was up 0.4 per cent, all three indices clinching fresh all-time highs at the close.
The feat is coming as a bit of surprise considering the drama currently playing out at the hlem of affairs in the country's polity. Investors were undeterred by House Democrats' impeachment of Donal Trump, even as the Republican-controlled Senate is poised to clear the president on allegations stemming from a phone call with Ukraine's president.
"We view the vote as emblematic of the partisan divide," UBS said in a note. "Markets remain unconcerned by the process, after the S&P 500 marched to record levels in the weeks leading up to the vote," USB continued.
In another political development, the House was expected to pass the US-Mexico-Canada trade deal later in the day in a long-awaited vote.
Investors also had their eyes set on corporate earnings, with shares in packaged food groups rising after ConAgra, the company behind Slim Jims and Chef Boyardee, reported better earnings in Q3 than expected and raised its guidance. Chipmaker Micron signalled a cyclical "bottom" for its financial performance, stoking hopes for a semiconductor rebound.
Shares in the technology, real estate, and consumer staples sectors helped in raising the S&P 500 higher. Energy and utilities were however in the red zone.
The yield on the 10-year Treasury fell 0.9 basis points to 1.9152 per cent.
The dollar index, which tracks the greenback against global currencies, dropped fractionally.
More economic news and other related information as well as the services offered by Pacific Capital Advisors can be found on their website.
About Pacific Capital Advisors
Pacific Capital Advisors is an independent investment management practice founded on the philosophy that an active, opportunistic and adaptable approach to investing provides clients with the best chance for the realization of long-term positive returns irrespective of prevailing market environments.
Media Contact
Company Name: Pacific Capital Advisors
Contact Person: Media Relations
Email: Send Email
Phone: +1 (914) 867-3862
Address:680 6th Avenue
City: New York City
State: New York 10019
Country: United States
Website: https://pacificcapitaladvisors.com