SWZL Announces the Start of the Tokensale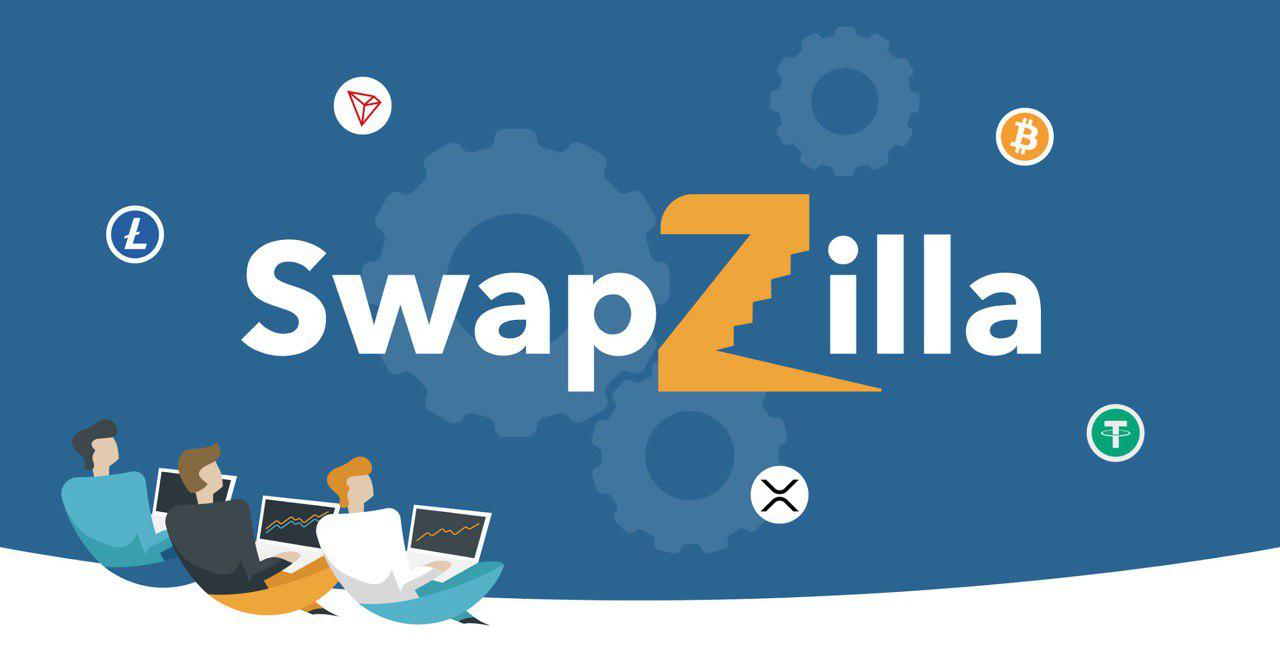 SwapZilla is proud to announce the start of the SWZL tokensale.
Tokens will give its holder an opportunity to receive a 50% discount on all SwapZilla's Commissions.
SwapZilla is a cutting-edge ecosystem, that brings together crypto exchanges, tokens, news streams and trading tools. SwapZilla is suitable for all members of the market: crypto exchanges, traders, news channels and developers.
"SwapZilla is set to disrupt the crypto market, — says Vladimir Kardapoltsev, Co-Founder and CCO — having realised that existing infrastructure is outdated, we have developed an ecosystem that offers the much needed tools for the crypto community in order to make trading easier and more convenient than ever.
Our goal is to become a unique infrastructure solution, that creates value for each of our clients and partners. SwapZilla will provide users with a comprehensive services and most advanced trading tools."
SwapZilla users will only have to go through a single KYC procedure to get an access to the majority of exchanges and cryptocurrencies. The user will get an instant access to information, news and analytical data, hundreds of cryptocurrency exchanges and a wide variety of trading tools — all in one window. Agglomeration of the price data on different exchanges allows SwapZilla users to make transactions at the most favorable rate and minimize the risks of exchange manipulation. The trading core provides the user with a wide range of functions for a quick and convenient execution of transactions, as well as for monitoring and analyzing the trades. The arbitrage, mirror and margin trading modules allow the user to receive passive income on our platform. Through the SwapZilla information and analytical core, our clients will get convenient access to news, analytics and recommendations specially selected for them.
SWZL is based on the Ethereum ERC20 standard. A total of 30 million tokens have been issued; investors are offered 27.15 million of them. Investors will be able to buy SWZL tokens during the pre-sale on our website: www.swapzilla.co, and also during the IEO crowdsale on the external cryptocurrency exchange. If Softcap is not reached, all collected funds will be returned back to investors. If the Hardcap is not reached, all unsold tokens will be burned.
Total number of tokens: 30 million

Type: Utility

Ticker: SWZL

Price: $1/SWZL

IEO: 90.5% (27.15 million tokens)

Softcap: $ 2 mil

Hardcap: $27.15 mil

Standard: ERC20

Presale:

Round 1: July 15, 2019 to February 6, 2020 — 10% discount

Round 2: February 7, 2020 to March 7, 2020 — 5% discount

Round 3: March 7, 2020 to May 7, 2020 — 0% discount.
Tokens are priced at 1 SWZL = 1USDT. SWZL can be bought with ETH, BTC, USDT, LTC and ETC. The ETH price is set by Poloniex exchange.
72% of the funds raised during the crowdsale will be used for arbitrage turnover, margin trading turnover, and initial liquidity of the platform. 15% will be spent on the development of existing products, hiring additional members of the development team and purchasing equipment. 10% and 3% of the funds will be spent on marketing and legal support of the project.
To read SwapZilla's White Paper, please visit: https://www.swapzilla.co/WhitePaper-eng.pdf
About SwapZilla
SwapZilla is a Hong Kong based company that has designed an innovative solution for the crypto community. It is a trading platform that has a flexible module that is adjustable to the requirements of every trader. MVP will be released at the end of this year and the platform will roll out in full at the end of 2020.
Media Contact
Company Name: SwapZilla
Contact Person: Media Relations
Email: Send Email
Country: HongKong
Website: https://www.swapzilla.co/