Taeler Hendrix Wins NPWL & Lucha Patron Championship
Taeler Hendrix one of the greatest pro wrestlers in the world has helped provide over 11,000 meals to families in need has become the NPWL & Lucha Patron Women's Champion. Hendrix has said her new look on pro wrestling is to have a boxing like schedule instead of wrestling 3-5 times a week like the prior 12 years of her career she is looking at 3-6 events per year much better on the body and more meaningful matches.
Hendrix recently turned down opportunities to wrestle overseas, Europe & South America to focus on charities endeavors. Hendrix said I love pro wrestling always have from the time I was a small child and even now. It has provided me many opportunities and I have worked extremely hard. I continue to work hard and use my platform as a public figure and pro wrestler to do good. I have worked with charities, food banks, animal shelters, cancer research. I am working on many things I am passionate about. I am grateful for it all. Currently I am looking forward to my matches in Sept & January.
By the end of the year I am expecting to have helped provide over 15,000 meals to families in need. No child no family should ever go hungry. I have lived in my car in my early stages of pro wrestling just trying to make it in the beginning I made a lot of sacrifices missing birthdays, graduations… living in a car..driving a car 12-13 hrs to wrestle on a show. I love this. Now to be able to give back and work with charities it's amazing. Once again I am grateful for the platform. I am loving doing my YouTube blogs, written blogs on medium. I am excited to be working with some cancer research charities and programs in the coming months.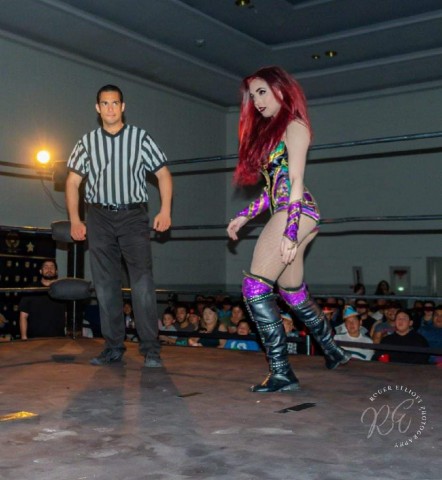 Coming up I have about 5 title defenses I am looking forward to them. I always have fun. So many great talents in the world right now it's a fun time and a great time to be a fan and be a wrestler. Two other projects I was really happy about was donating dresses to young women that otherwise wouldn't have had a dress for their school dance or prom. Then also being a former school teacher I was glad to be able to donate school supplies to students, kids and teachers. I want to thank all of my supporters you are all amazing. Thank you.
Media Contact
Company Name: Npwl – National Pro Wrestling League
Contact Person: Mark
Email: Send Email
Country: United States
Website: https://www.npwleague.com/