Why Did This Couple Quit Their High Paying Corporate Jobs to Become Cleaners?
A Sydney husband and wife couple named James and Jenny Lisbon both quit their high paying corporate jobs to become cleaners, so why did they do it?
Their names are James and Jenny Lisbon, one was a building manager and the other an accountant. A happily married couple of 20 years and 12 month ago, they both quit their high paying corporate jobs to become cleaners, so why did they do it?
"I've been a building manager for over 30 years and I've hired hundreds of cleaners in that time so I know what clients want in a cleaning service and I also know what is lacking in the cleaning industry," says James.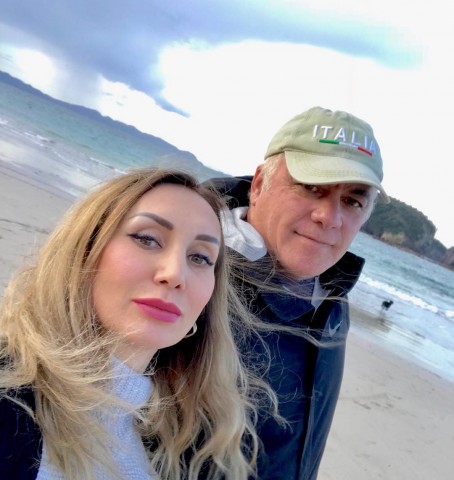 "In my case, I had my own accounting firm and being an absolute clean freak so always wanted to see a spotless office every single time I came in but the service from cleaning companies just didn't meet my expectations, most of them would start off good but then disappoint me as time goes on," Jenny explains.
Both of them have said that in the vast majority of cases, the poor service was due to the cleaning company owner trying to cut costs by reducing the amount of hours given to the cleaners in order to make more of a profit. James explains he witnessed this on multiple occasions. He also says that in some cases, it is also because the cleaning companies underquote a job at the start to lure unsuspecting people to go with them, only to provide substandard service afterwards.
The owners of Cleaning Company Sydney says that they won't be operating their cleaning business in this way and instead will focus on building long term customer relationships which will benefit both parties. They have also invested heavily in state of the art cleaning tools and equipment which means their cleaners can be more efficient and do the job quicker which will deliver more value for money to the customer
Their business has been a success thus far, in the short space of 12 months they have managed to pick up over 20 regular clients which require weekly or daily office cleaning. Additionally, they also have a lot of clients coming to them for once off cleans.
It looks as though customers have been very pleased with the level of service, one customer said in a google review "Chose them as their quote was the cheapest out of the 5 cleaning companies. So far the service has been reliable and quality of cleaning has been acceptable. Been using 4 months."
They have also recently added construction cleaning to their services and plan to offer even more services in the coming months.
If you are located in Sydney or Lower North Shore and need an office cleaning service then you can contact Pat Conroy Office Cleaning Sydney on the details below.
Media Contact
Company Name: Cleaning Company Sydney
Contact Person: James Lisbon
Email: Send Email
Phone: 1300 022 950
Address:16 Spring St
City: Sydney
State: NSW 2000
Country: Australia
Website: www.cleaningcompanysydney.com.au