RECOVAPRO, A Recovery Device For Athletes, Improves Muscular Recovery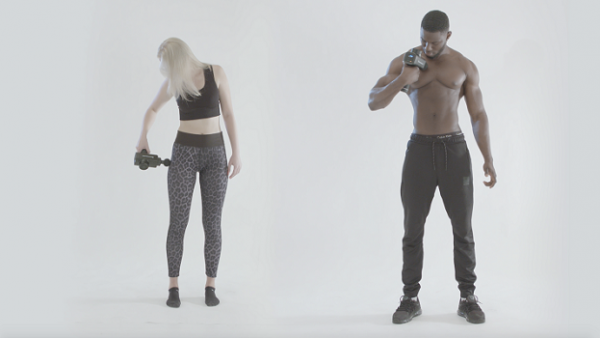 RECOVAPRO, a cutting-edge full body massaging device that uses percussive vibration to improve the body's overall performance, is proving important for everyday recovery and muscle massages according to world-renowned athletes.
A percussion massage gun, RECOVAPRO is a vibration device that helps improve blood circulation, relieve muscle stiffness and soreness, prevent muscle damage, and reduce lactic acid level, improving recovery of workouts and shortening recovery times. By causing muscle tissue to contract 30 times more than normal voluntary contractions, users experience muscular and fascial lengthening and strengthening that improves muscle strength and enhances muscle recovery, relieving the muscular tightness and physical stress on bones and joints.
The RECOVAPRO is suitable for amateur and professional athletes. Yohan Blake, a Jamaican sprinter of the 100-metre and 200-metre sprint races who won gold in the 100 m at the 2011 World Championships, and a silver medal in the 2012 Olympic Games in London in the 100 m and 200 m races for the Jamaican team, is a user of device and swears to its abilities and benefits for deep muscle massage and recovery.
"I want to say big thanks to RECOVAPRO for this wonderful technology for my body," said Blake. Visit https://www.instagram.com/p/B1QvdimADSE/
Suitable before, during and after exercise, try RECOVAPRO today to achieve better performance by stimulating blood and lymph circulation, warming up muscle tissues and improving elasticity. Use after exercise to help deliver more oxygen and nutrients into your muscle and fascial, reducing muscle fatigue, soreness, muscle spasms and alleviates muscle pain.
To learn more about the RECOVAPRO or to purchase your own, please visit RECOVAPRO.co.uk.
About
Recovapro is a British Fitness Brand at the forefront of developing an innovative product which is affordable for everyone. We are committed to our items' quality and our customers' satisfaction.
Media Contact
Company Name: Recovapro
Contact Person: Andrew Jackson
Email: [email protected]
Phone: 01474247760
Address:C14 Lion Business Park
City: Gravesend
State: Kent DA12 2DN
Country: United Kingdom
Website: www.recovapro.co.uk