Property Records of New York Breaks Down How to Obtain Real Estate Leads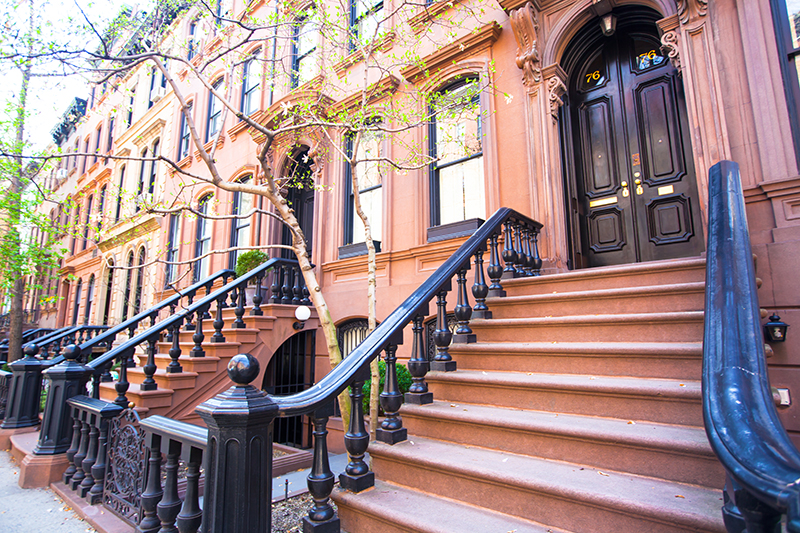 "Property Records of New York" is a Rensselaer company that assists New Yorkers with obtaining leads to seal the deal. Property Records of New York not only works with real estate agents but with brokers and investors too.
Property Records of New York Breaks Down How to Obtain Real Estate Leads
Property Records of New York is an online real estate company that works with homebuyers and real estate agents across NY to provide detailed property history reports. The property history report covers a variety of topics from sales records, land details, and demographics to foreclosure activity. The report helps homebuyers by detailing how the property has changed from when it was first built to now. Real estate agents can also benefit by studying the property and land in detail.
Client and Real Estate Broker
As a New York real estate agent earning real estate leads is the key to succeeding in the real estate market. A lot of people think that clients are going to flock to certified agents because they have a valid license but that is just not true. There are a number of things that one can do to get more leads like asking friends and family members on social media and much more. Once the potential client has met with the broker; the agent almost always becomes to an agreement signed stating that the agent is representing clients.
So, to produce more they have meetings with prospective clients, all the real estate agent has to do is get more real estate leads or prospective clients. More leads mean more prospective clients to sit down with and help through the buying or selling process.
How Do Real Estate Agents Get Leads?
New York real estate agents can get leads in a number of ways but the best way is to have a plan on how someone can reach more clients. Here are 20 different ways to reach more clients:
Start with the close people
Pass out business cards to unknown people
Grow relationships with strangers
Think of the process for repeatability
Reach out to close relatives and friends
Go to Chambers of Commerce shows and events
Spread the word on social media
Study the latest hashtags social media has to offer
Leave business cards in most places possible
Go to every real estate event
Go to open houses
Add the property to on Marketplace
Check expired listings
Complete the Facebook Business page
Facebook Ads
Create a website
Create a catchy landing page
Create real estate content
Purchase Google Ads
Segment audience
How Can NY Realtors Generate Their Own Real Estate Leads?
There are many ways for realtors and real estate brokers to generate their own property leads, but this goes against the 80 percent, 20 percent concept. The obvious answer is to identify a reputable real estate lead-generating company to send a consistent number of motivated realtors to talk about the company.
The Internet has made it easy for people to advertise whatever they want so brokers and agents need to do the same. Social media is one of the easiest ways that people can get the word out.
Are There Any Real Estate Lead Generating Companies?
There are many property lead generation companies, and each company has its own business plan or lead method and sale system. The main suggestion is to ask the organization where and how their leads are generated and that means that people feel comfortable, the real estate leads may be receiving are motivated, home purchasers or sellers.
Then ask what the conversion rate is for the company's leads. A good list-size company will have around some sort of 20 percent conversion rate. Meaning two of all the ten leads will end up listed or perhaps a buyer representation agreement will be signed.
There is plenty of real estates lead-generating companies just a click away but sales are not guaranteed.
Leads and Budgets
Once people have a conversion rate and the cost the company charges for each buyer can create a budget for the leads. One suggestion Sellers should make sure of is to insist there isn't any cancellation fee for their services. The idea is to protect people from the "not so generous and honest companies" that someone can get in this market.
Network and New Clients
Property Records of New York acknowledges that real estate leads are by far the obvious way to grow the business to the subsequent level. This also enables people to increase their network of new clients. Ask the leads if they've any family or friends who need a professional broker to help them in the next home search or sale made.
Media Contact
Company Name: Property Records of New York
Contact Person: Customer service
Email: Send Email
Address:279 Troy RD Suite #9-303
City: Rensselaer
State: New York
Country: United States
Website: https://propertyrecordsofnewyork.com/