Meet the Team Transforming Cybersecurity Education at the Day0 Institute
The Best First Step to a Career in Cybersecurity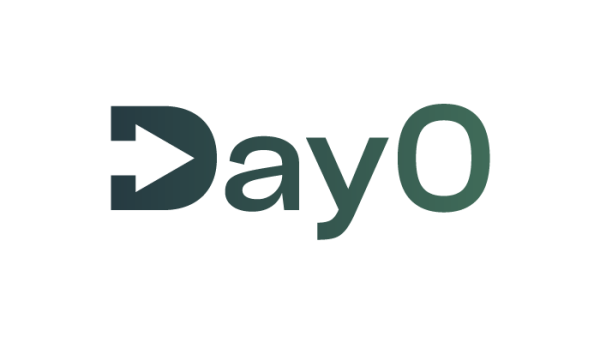 Day0 is an educational institute with a team of cybersecurity and education experts, who offer affordable cybersecurity training for people without experience in tech. Day0 makes it easy for anyone to learn cybersecurity part-time.
With the cybersecurity industry growing at 13% per year, the industry faces a severe talent shortage. According to the 2022 (ISC)2 Cybersecurity Workforce Study, that shortage is as much as 3.4 million workers. Meanwhile, like many industries in technology, cybersecurity has a shortage of diverse talent and can be notoriously hard to break into.
The Day0 Institute—named after the so-called "zero-day" vulnerabilities in cybersecurity—was founded by industry veterans to meet these needs. The Institute was built from the ground up to prepare diverse candidates for a career in cybersecurity, with no prior experience needed. "At Day0, we take very seriously the challenges our students face in their journey into the industry," said Director Mike Thomas. ''In my last company, we had an extensive program to bring new talent into the industry, but very few other companies did. We brought many of those learnings to the Institute when we thought about the kind of organization to build. It's something that my team is very passionate about."
As an LGBTQ+ executive in the cybersecurity industry, Thomas has seen first-hand over the last decade the problems that the industry faces in hiring and Training diverse talent, and he's determined that Day0 can make a difference.
Day0 operates many programs, ranging from its Cybersecurity Fundamentals class to a number of cybersecurity masterclasses. All have a comprehensive curriculum taught by industry experts and a serious commitment to mentorship. Every student of the Institute has access to schedule one on-one sessions with dedicated practitioners to answer students' questions about the course material or their future careers in cybersecurity.
"For our students, Day0 is typically their first exposure to the cybersecurity industry. That's a responsibility we take very seriously," said Director Paul Chadowski, who runs student engagement. ''Our students come to our courses with no prior experience, and we want to give them all the resources we can to understand the course material and what'll be expected from them as they start their careers in cyber. I know I talk to many of the students who enroll in our programs, and that's often before they've even started!'
Unlike other cybersecurity programs, Day0 is built to be accessible to all students. Not only are no prerequisites required, but the programs are also financially much more accessible, with the Fundamentals course starting at just $2,000 and extensive financial aid options available. 'Our mission is for Day0 to be the best first step to a career in cybersecurity," says Thomas. "We take that very seriously. Even before we started Day0, my team and I gave dozens of people their start in the cybersecurity industry over the last five years. The institute is our way of multiplying that impact across many more students."
Media Contact
Company Name: Day0 Institute
Contact Person: Mike Thomas
Email: Send Email
Country: United States
Website: https://www.day0.org/