Data Lake Market is expected to hit the mark of USD 28.1 BN by 2028 Globally | Credence Research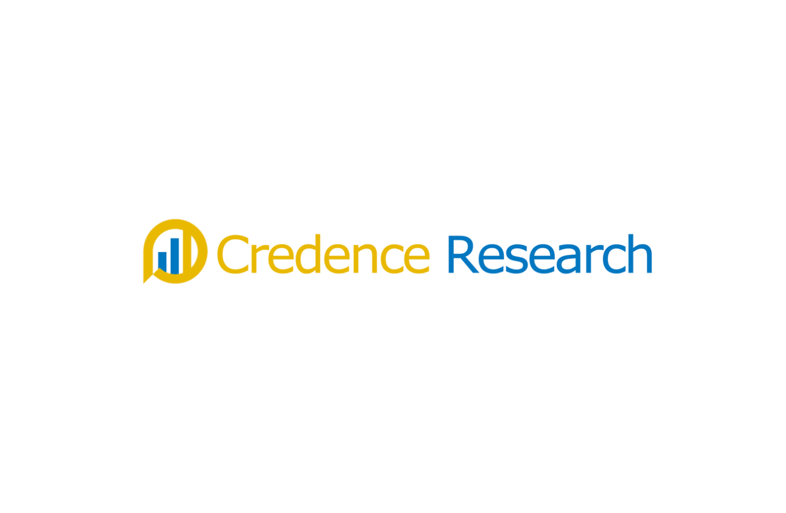 Some major players in the data lake market are Microsoft, Oracle, Atos, Cloudera, AWS, IBM, Teradata, Temenos, Informatica, SAS Institute, HPE, Google, TCS, Zaloni and Koverse.
The Global Data Lake Market generated revenue of around USD 9.3 billion in 2021 and is anticipated to grow a CAGR of over 20.3% during the forecast period from 2022 to 2028 to reach around USD 28.1 billion in 2028.
The increasing need to extract in-depth insights from increasing amounts of data in order to gain a competitive advantage in the market, as well as easier access to corporate data from departmental silos, mainframe, and legacy systems, are some of the major drivers for the global data lake market over the forecast period. Furthermore, a shift toward cloud-based data platforms to manage and mitigate data problems is likely to open up new prospects for the market's adoption of data lakes. Data lakes assist organizations increase their capabilities by providing benefits such as coverage for all information sources, linear scalability, high-speed information accommodation, high flexibility, and the elimination of information silos. Additionally, the rising adoption of IoT is projected to enhance market demand due to data proliferation. Various government initiatives, such as smart city development and the implementation of intelligent utility meters, will support the expansion of the data lake industry growth.
Browse Global Data Lake Market report- https://www.credenceresearch.com/report/data-lake-market
The global data lake market is bifurcated into Component, Deployment Mode, Organization Size, Business Function, Industry Vertical and Geography. Based on component, the market is segmented into solutions and services. On the basis of solutions, the market is further segmented into data discovery, data integration and management, data lake analytics, and data visualization. Based on deployment mode, the market is segmented into on-premises and cloud. Based on organization size, the market is segmented into large enterprises and small & medium-sized enterprises (SMEs). On the basis of business function, the market is categorized into marketing, sales, operations, finance, and human resources. On the basis of industry vertical, the market is categorized into banking, financial services and insurance (BFSI), telecommunication & information technology (IT), retail & e-commerce, healthcare & life sciences, manufacturing, energy & utilities, media & entertainment, government, and others. Based on geography, the market is segmented as North America, Europe, Asia Pacific, Latin America, and the Middle East and Africa.
In 2021, North America has estimated the highest revenue share in the global data lake market. The grow is attributed to rising data volumes across organizations, more investments in data lakes, and increased use of big data technologies. Further, Asia Pacific is expected to grow at a substantial CAGR throughout the forecast period, owing to increased investments by major technical corporations in China, India, Australia, and Japan. In addition, rising digitization and the increasing prevalence of advanced big data analytics technologies, are other major factors projected to drive the growth of data lake market in Asia-Pacific.
Why to Buy This Report-
The report provides a qualitative and quantitative analysis of the global data lake market by segments, current trends, drivers, restraints, opportunities, challenges, and market dynamics with the historical period from 2016-2020, base year- 2021, and forecast period 2022-2028.
The report contains information related to the competitive landscape like how the key players in the market are operating at a global, regional, and country level
In-depth analysis of the global data lake market segmentation based on component, deployment mode, organization size, business function, and industry vertical.
Major countries in each region with their import/export statistics
The global data lake market report also includes analysing of the global, regional, and country levels, key market trends, significant players analysis, market growth strategies, and key application areas.
Table OF Content:
1. Preface
1.1. Report Description
1.1.1. Purpose of the Report
1.1.2. Target Audience
1.1.3. USP and Key Offerings
1.2. Research Scope
1.3. Research Methodology
1.3.1. Phase I – Secondary Research
1.3.2. Phase II – Primary Research
1.3.3. Phase III – Expert Panel Review
1.3.4. Approach Adopted
1.3.4.1. Top-Down Approach
1.3.4.2. Bottom-Up Approach
1.3.5. Assumptions
1.4. Market Segmentation
2. Executive Summary
2.1. Market Snapshot: Global Data Lake Market
2.2. Global Data Lake Market, By Component
2.3. Global Data Lake Market, By Deployment Mode
2.4. Global Data Lake Market, By Organization Size
2.5. Global Data Lake Market, By Business Function
2.6. Global Data Lake Market, By Industry Vertical
2.7. Global Data Lake Market, By Region
3. Market Dynamics & Factors Analysis
3.1. Introduction
3.1.1. Global Data Lake Market Value, 2016-2028, (US$ Bn)
3.2. Market Dynamics
3.2.1. Key Growth Trends
3.2.2. Market Drivers
3.2.3. Market Restraints
3.2.4. Market Opportunities
3.2.5. Major Industry Challenges
3.3. Attractive Investment Proposition,2021
3.3.1. Component
3.3.2. Deployment Mode
3.3.3. Organization Size
3.3.4. Business Function
3.3.5. Industry Vertical
3.3.6. Geography
4. Premium Insights
4.1. STAR (Situation, Task, Action, Results) Analysis
4.2. Porter's Five Forces Analysis
4.2.1. Threat of New Entrants
4.2.2. Bargaining Power of Buyers/Consumers
4.2.3. Bargaining Power of Suppliers
4.2.4. Threat of Substitute Types
4.2.5. Intensity of Competitive Rivalry
4.3. Value Chain Analysis
4.4. Technology Analysis
4.5. Marketing Strategy Analysis
4.5.1. Direct Marketing
4.5.2. Indirect Marketing
4.5.3. Marketing Channel Development Trend
5. Market Positioning of Key Players, 2021
5.1. Company market share of key players, 2021
5.2. Competitive Benchmarking
5.3. Market Positioning of Key Vendors
5.4. Geographical Presence Analysis
5.5. Major Strategies Adopted by Key Players
5.5.1. Key Strategies Analysis
5.5.2. Mergers and Acquisitions
5.5.3. Partnerships
5.5.4. Component Launch
5.5.5. Geographical Expansion
5.5.6. Others
6. COVID 19 Impact Analysis
6.1. Global Data Lake Market Pre Vs Post COVID 19, 2019 – 2028
6.2. Impact on Import & Export
6.3. Impact on Demand & Supply
………… continued
Browse Global Data Lake Market report- https://www.credenceresearch.com/report/data-lake-market
About Us
Credence Research is a worldwide market research and counseling firm that serves driving organizations, governments, nonlegislative associations, and not-for-benefits. We offer our customers some assistance with making enduring enhancements to their execution and understand their most imperative objectives. Over almost a century, we've manufactured a firm extraordinarily prepared to this task.
Recently Published Reports –
Online Event Ticketing Market : https://www.credenceresearch.com/report/online-event-ticketing-market
Industrial vending machines market : https://www.credenceresearch.com/report/industrial-vending-machines-market
Media Contact
Company Name: Credence Research
Contact Person: Gunakesh Parmar
Email: Send Email
Phone: +91-8668442535
City: Gwalior
State: MP
Country: India
Website: https://www.credenceresearch.com/report/data-lake-market