SEO Can Help Businesses Counter Economic Uncertainty and Rising Prices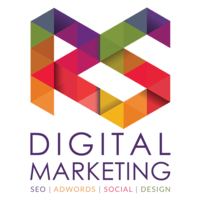 Gareth Owen, founder of RS Digital Marketing, knows one of the fundamental keys to maintaining this image is Search Engine Optimization, or SEO, "SEO is one of the strongest tools we have in the digital marketplace."
RS Digital offers ways for businesses to counter inflation with SEO.
Colne, Lancashire, United Kingdom – November 02nd, 2022 – RS Digital Marketing knows that in the face of economic uncertainty it is more important than ever for a business to maintain a positive image and brand recognition.
In the face of rising inflation and inevitable recession, SEO can improve the online presence and ensure longer and sustainable visibility of a business, while saving money on advertising. Once optimized for web searches a business will have a much easier time reaching the desirable page one of Google and other search engines. Appearing on page one of a Google search makes a business appear reliable, relevant, trusted within their field, and is vital for organic clicks. Consumers, in general, trust businesses that appear in search results more than they trust online ads. While paid ads do get more clicks, organic clicks through search results achieve a much better conversion rate. Furthermore, the direct cost of the average online ad is less affordable as prices go up whereas organic clicks primarily have the lesser cost of maintaining SEO.
There is every reason to believe that the internet will continue to be the most effective sales channel for most businesses and that economic uncertainty will increase this trend as consumers continue to hunt for the best deals when shopping for goods or services. This means that a well positioned business, using proper SEO, could grow in sales while their poorly positioned competitor's falter. Developing and maintaining website SEO could be the difference between growing a business during a down economy and struggling to survive.
RS Digital Marketing, found at www.rsdigital.co.uk, has improved traffic and leads for clients for over sixteen years. RS Digital Marketing has helped their clients achieve page one rankings on Google stay there. And with their SEO referral service client's can achieve higher Google rankings, traffic and leads.
About RS Digital Marketing
A small digital marketing business focused on SEO, social media and bespoke web design and development, RS Digital Marketing differs from other agencies in that they are a team of experts that insist on having a more personal approach. RS Digital Marketing develops a long-lasting relationship that ultimately benefits both parties. The founder, Gareth Owen, works in SEO and specializes in innovative link-building techniques, whilst maintaining a strong understanding of technical SEO.
For more information please contact [email protected] or go to https://www.rsdigital.co.uk/about-rs-digital-marketing/.
Media Contact
Company Name: RS Digital Marketing
Contact Person: Gareth Owen
Email: Send Email
Phone: 01282452096
Address:Standroyd Mill Colne
City: Lancashire
Country: United Kingdom
Website: www.rsdigital.co.uk