Introducing Alf Reviews, a New Website that Offers Buying Guides on Wellness and Technology Related Products for Online Shoppers
Alf Reviews provides in-depth buying guides for online shoppers, covering everything from wellness products to home tech listed on Amazon
While many ecommerce companies exist worldwide, Amazon is unquestionably the largest and most important. Amazon has become a juggernaut in e-commerce because it offers everything from books to electronics to clothing and more. Because there are so many types of products and merchants on Amazon, deciding about which one to buy can be difficult. To help customers make such decisions, many websites have been established as "affiliates" that promote the best merchandise on Amazon and collect referral fees when they send shoppers who buy it. Sadly, many blogs that claim to be objective assessments actually provide only biased and inaccurate information, which they use to lure potential customers into buying products.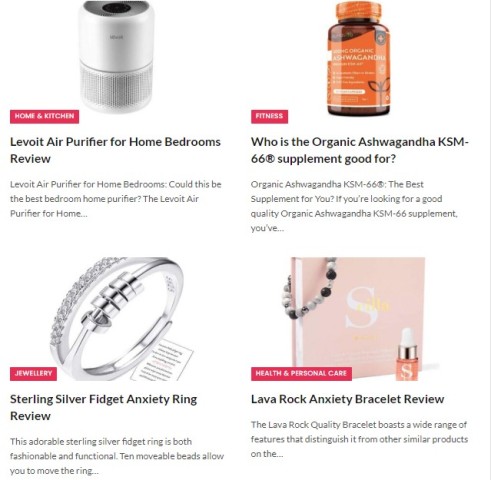 Determined to correct this anomaly, Fitness and Health specialist Kardy Laguda has set up his Amazon affiliate website which will provide Amazon shoppers with in-depth product reviews and buying guides for wellness products—as well as other tech items. Over the last three decades, Kardy has helped thousands of people achieve wellness and stay fit. He knows what works—and what doesn't! Now with technological advancements in the wellness and fitness industry, Kardy seeks to help people find reliable and trusted products to aid their journey to total wellness and staying fit.
"Over the years, I have been asked many questions about technology and products that may help people on their wellness journey," said Kardy Laguda. "With Alf Reviews, I will share my expertise with audiences in the United Kingdom and around the world. I hope to attract people who are confused about making choices on wellness and home tech products. I want my in-depth reviews to help them make better decisions when shopping for these things."
Aside from wellness and home tech products, Alf Reviews also features articles on other categories: home & kitchen, jewellery and automotive. Under these categories, Kardy shares product reviews and buying guides for automobiles and essentials for the home and kitchen. Although Alf Reviews currently focuses on Amazon, other ecommerce stores will be added subsequently as Kardy wants to provide a robust online resource for product reviews and buying guides. He also plans to add more categories on the website soon.
For more information, please visit www.alfreviews.com.
Media Contact
Company Name: ALF Media
Contact Person: Kardy Laguda
Email: Send Email
Country: United Kingdom
Website: https://alfreviews.com