David S. Larson Tells the Story of Mob Son Michael Hardy in the Last Jewish Gangster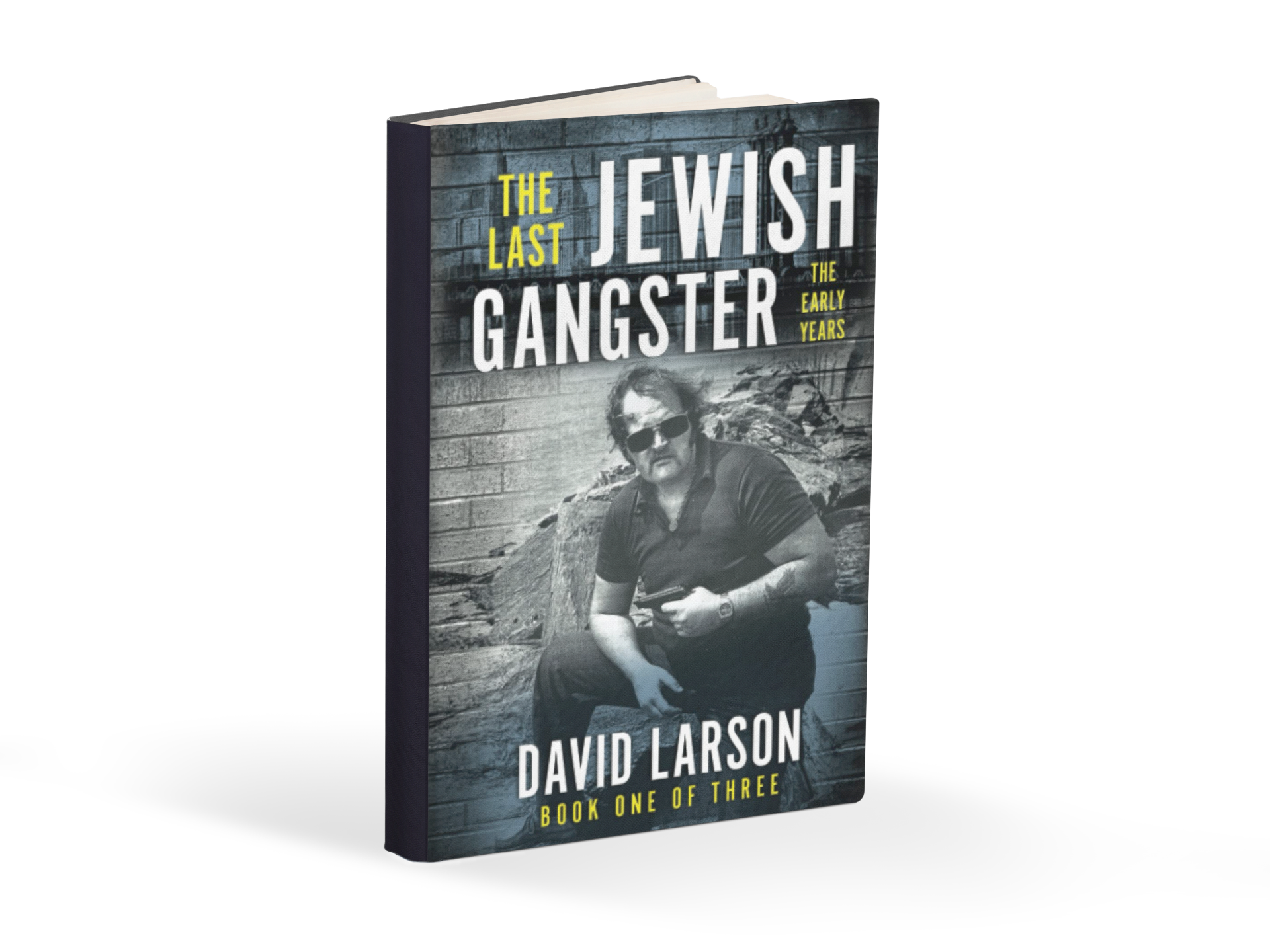 True crime author, David S. Larson, gives readers insight into the psyche of the half Jewish, half Southern Baptist godson of Bugsy Siegel who, rejected by his mother at birth, transformed himself into a merciless gangster to win her love.
The Last Jewish Gangster: The Early Years follows the life of Michael J. Hardy, a chubby Jewish boy from the Brownsville streets in Brooklyn, to the world's most dangerous prison in Mexico. As the godson of the famed American mobster Bugsy Siegel, Michael wants nothing more than to win his mother's love. She was the money-laundering queen of the New York City crime world, handing payouts for Meyer Lansky to corrupt judges, politicians, and cops, while running the largest bookmaking operation in the city. She used Michael when it suited her, even having him do time for her own counterfeiting operation. In the book, Larson charts Hardy's descent from rejected youth to one of the most fearless, lawless gangsters of all time.
"I wrestled a 300-pound black bear when I was 14 years old, preparing me for my eventual interviews with Michael J. Hardy," says David S. Larson. A multiple award-winning author, Larson compiled decades of in-depth interviews, reports and articles to capture Hardy's voice. Larson was fascinated by how an innocent child can be born into a world of crime, and how his mother's neglect pushed him down that path.
Born in 1944, Michael J. Hardy was half Jewish and half Southern Baptist. In Larson's book, readers accompany Hardy through gang rumbles, army exploits, bank robberies, and violent confrontations with the Gotti mob family. Through Larson, Hardy details encounters with drug lords, counterfeiters, mob bosses, prison inmates, and the full spectrum of 20th century criminals and notables, including JFK, Rudy Giuliani and Marcia Clark. Along the way, Hardy fathers two children, does time, and escapes to pass fake money for his mother.
The book weaves together several standout features that put it in a class of its own. Sometimes humorous, with moments that will make you want to look away, readers will witness Hardy's struggle with acceptance, crime and most of all, forgiveness. As his life progresses, Hardy must learn to find forgiveness within himself, from those he harmed, and for those who harmed him. Offering a first-person account of Hardy's life, Larson captures his story through a unique lens that will leave readers rooting for Hardy in the end.
The Last Jewish Gangster has been endorsed by prestigious writers and reviewers, including Nick Pileggi, author of Wise Guy and Casino, and screenwriter of Goodfellas and Casino. Pileggi writes, "When it comes to gangsters, Michael Hardy's the real thing. I knew this godson of Bugsy Siegel for thirty-five years. This is a captivating and different kind of true-crime story, and I'm astounded David Larson captured his voice." Cathy Scott, best-selling true crime author calls the book "a fascinating character study of an unapologetic criminal. David Larson masterfully weaves this tale in Michael Hardy's own words, resulting in a powerful, inside story of a gangster's life."
For anyone interested in an in-depth look at one of the most fascinating crime figures in history, The Last Jewish Gangster is available through Amazon, Barnes & Noble, Apple iBooks, Kobo, Nook, and other bookstores.
About the Author
David S. Larson wrestled a 300-pound black bear at age 14. He cites this as the moment that prepared him for a life of storytelling. Larson is an award-winning Fortune 500 marketing executive whose works include West: Journey Across the Plains; Mr. Meeks (a prequel/sequel to West); The Last Jewish Gangster: The Early Years; The Last Jewish Gangster: The Middle Years; Mayday: A Collection of Short Stories; and screenplay adaptations for A Silken Thread, which Debbie Allen is attached to direct, and Savage Reprisal; along with the original screenplay Pit Stop. He has ghostwritten multiple fictional works along with what he playfully refers to as "the autobiography of a boring man." To learn more about The Last Jewish Gangster visit its website and find David on Facebook and LinkedIn.
Media Contact
Company Name: Author News Network
Contact Person: Media Relations
Email: Send Email
Country: United States
Website: authornewsnetwork.com