Median Gray by Bill Mesce, Jr. is a Hard Hitting Police Drama Exploring the Moral Ambiguities Between Law and Justice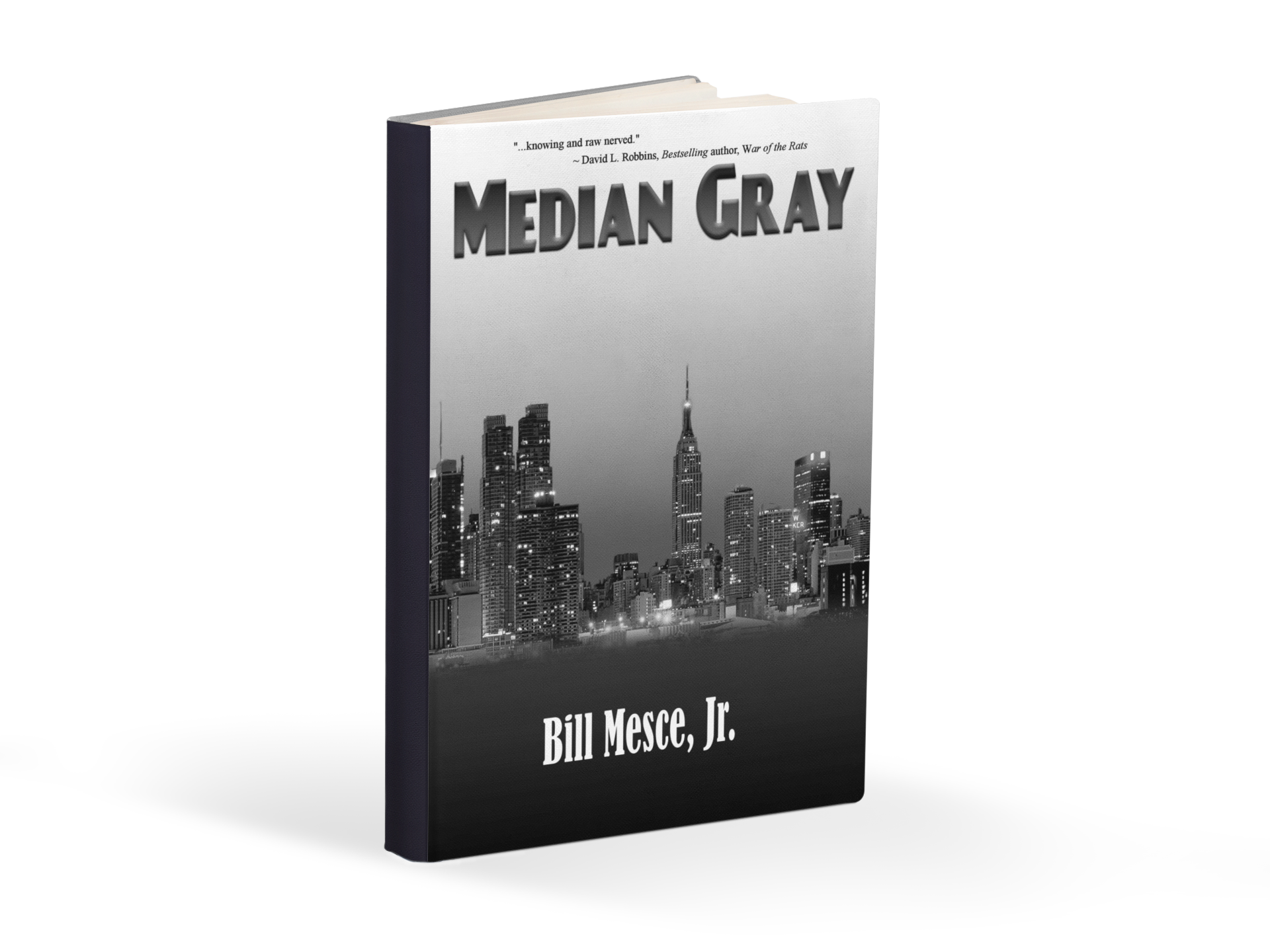 Median Gray introduces readers to two NYPD detectives, one young and one near retirement; one brimming with eager idealism and one spiraling toward cynicism and moral collapse.
Median Gray, a groundbreaking work of crime fiction, gives readers a realistic look into the work of two NYPD detectives trying to make the right choices in chaotic early 1980s Manhattan. Jack Meara is an NYPD detective on the verge of retirement. He's on a self-destructive quest to resolve an old, unsolved crime, while Ronnie Valerio is a rookie NYPD cop drawn into Meara's quest. In these two detectives, readers see the emotional wear-and-tear a city cop endures and how a 20-year career threatens to turn even the most upstanding officer into a cynical, rule-breaking rogue.
"Nearly all of my work is about fairly average people trying to navigate extreme circumstances such as police work or soldiers at war. But I'm also fascinated by how places shape people," says author Bill Mesce Jr. An award-winning playwright and author, Mesce's work ranges from critically-acclaimed commercial fiction to academic work centered on cinema studies. He has worked with screenwriter Brian DePalma, Emmy-winning director Bill Persky, and former real-life French Connection detective Sonny Grosso, with a goal of turning his experience working in New York into a dramatic work of fiction. "The New York I experienced as a young man in his 20s was a dizzyingly bizarre, exciting, yet scary place — and I'd like to bring that to life for the reader."
Media Gray begins in New York City in the summer of 1963. Beat cop Jack Meara is bleeding out on the dirty floor of a tenement hallway next to the body of another cop. The eyes of the shooter burned into his memory. Meara watches and waits to see the shooter brought to justice, but, instead, "Tony Boy" Maiella climbs up the mob ranks, slipping off indictments as easily as his designer overcoat. On the eve of his retirement, Meara decides on one last kamikaze-like try to even the scales of justice. As newbie detective Ronnie Valerio finds himself inescapably pulled into Meara's mission, a go-go palace bartender is being stalked, a body turns up in a neighborhood dumpster, machine guns blaze in the night, and a New York bookie turns up dead in the Jersey Pinelands. As these events tie back to Jack Meara, readers will learn how far a cop is willing to go to even a score and the true price of justice.
Median Gray has received positive reviews from some of the most well-renowned literary organizations, authors, and reviewers around the world. Suzanne Trauth, author of the Dodie O'Dell Mystery Series writes, "Mesce keeps you guessing until the very end, tossing small grenades, injecting secrets, all the while keeping these characters human and relatable." In addition, David L. Robbins, New York Times bestselling author of the War of the Rats writes, "Mesce conjures up wonderful, hard-boiled prose to tell a fast-paced urban story of crime, regret, pain, and redemption."
Median Gray is available on Amazon, Barnes & Noble, Apple iBooks, Kobo, Nook. Fans of crime fiction can purchase their copy today.
About the Author
Bill Mesce, Jr. is an award-winning author, playwright, and screenwriter. His first professional writing gig landed him an uncredited stint on Brian DePalma's 1981 political thriller Blow Out. Since then, he has worked on a number of projects, including the 1998 feature film Road Ends, his award-winning one-act play "A Good Kid," a full-length stage effort, A Jersey Cantata, and his first published credit, the critically-acclaimed World War II drama, The Advocate.
Since then, he has turned out a range of work from academic studies to literary short fiction, including several well-received sequels to The Advocate.
Bill is now an adjunct instructor at several colleges and universities in his native New Jersey.
To learn more about Bill, please visit: https://btwnthelines.com or connect with him on Twitter.
Media Contact
Company Name: Author News Network
Contact Person: Media Relations
Email: Send Email
Country: United States
Website: authornewsnetwork.com