Leading Music Promoter Mike Leffingwell Talks about The Effect of The Recession on Music Concerts
Top Nashville-based music promoter, Mike Leffingwell, states the situation of the industry following the recession amidst the cancellation of music festival events across the globe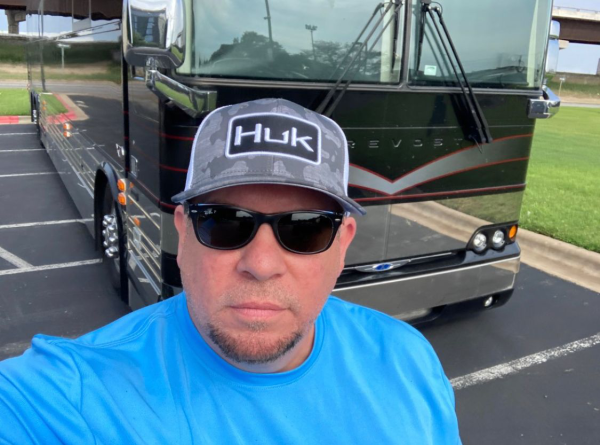 Mike Leffingwell currently ranks as one of the leading and most sought-after music promoters in the land. Therefore, it only makes sense to listen when he talks about the music business, as he recently expressed his opinion on how the recession has hit the concert world and music festival events. Mike made the statement during a meeting in Nashville with some of the top artist management companies over the weekend.
"Promoters are The Gamblers in the Business and we are being paid back what it cost to put them on," Mike said while addressing the Nashville Music World as he referred to the people in suits in the business. "There are parts of the country you do not want to take artists or a music festival and the one I know that has the worst numbers is The Lake of the Ozarks. Everyone thinks that's a place with money but it's a lot of Smoke & Mirrors and it has 5 Months of some lake time for Boaters and that's it."
Describing himself as a numbers guy not full of hopes and dreams, Mike stated that the government has not particularly created a good environment for the entertainment business, no thanks to high gas prices and inflation. According to him, the situation has worsened the experience of people after Covid and being confined to their houses, making it difficult for them to go out and socialize.
"Change up your routines and Take entertainment to places that appreciate it and never do just a few events per year start booking 20 or more so if one gets canceled it's No big deal roll with the punches," Mike Leffingwell said as he gave the best advice of the year to other promoters.
After giving a captivating speech in front of about 70 guests that included top music artist management in the business, one of the attendees stated, "I never question Mike because he tells the truth even when you don't want to hear it he has no filter but I trust him."
The likes of The Pretty Reckless, Chris Stapleton, Ringo Starr, Rolling Stones, Doobie Brothers, The Strokes, and a host of others have had to cancel their tours. Music festivals such as Day N Vegas, Viva! L.A. Music Fest, Voodoo Fest, and Glastonbury festival have either been canceled or postponed.
For further information about Mike Leffingwell and his works as a music promoter, visit – www.mikeleffingwellnashville.com.
Media Contact
Contact Person: Mike Leffingwell
Email: Send Email
Country: United States
Website: mikeleffingwellnashville.com