The Official Website Of Business Trade Centre In The UK Launched For Smoother Business Sales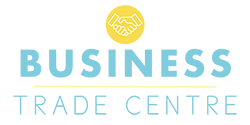 Selling a business through the traditional means of advertising has always been time-consuming and full of hassles. However, it is not so through digital means. The Business Trade Centre in the UK, through its digital platforms, makes it stress-free and simple to sell or buy a business in the country.
Halstead, Essex, England – Sep 20, 2021 – Businesstradecentre.co.uk has been recently launched to make selling and buying businesses a hassle-free, swift process. Using it, the local and national business owners can sell their businesses in only three simple steps to reach several potential buyers across the country.
Interestingly, it does not take even five minutes to list a business on the site and sell it according to a bespoke selling price. The sellers also get a chance to showcase a maximum of 15 high-quality images to inform the interested buyers about what they will be investing in. They can even specify their website and social accounts to tell how popular their businesses are!
Those who wish to buy a suitable business can go through a variety of UK businesses on this dynamic website and choose an ideal viable venture. This is regardless of looking for a business for sale nearby or in a known sector. The probable buyers just have to search by location and business type without registration. The buyers are free to search at their leisure.
If a business on sale meets the requirements, the probable buyer can directly contact the seller to know more.
According to a spokesperson, "We are the only marketplace offering the listing of businesses for sale until they are sold. Our platform is purely committed to assisting in selling businesses of owners. We receive thousands of buyers each week; thus, our platform is considered quick to get a genuine, interested buyer. It will take just 10 minutes to sell a business on our platform!
About Business Trade Centre UK
The Business Trade Centre UK is a dynamic marketplace for both business sellers and buyers. It provides an efficient and secure digital platform to owners to register and list their businesses for sale in a few popular locations. There is no commission or fees while selling a business.
For more information, kindly visit https://www.businesstradecentre.co.uk.
Media Contact
Company Name: Business Trade Centre
Contact Person: Andy Hampton
Email: Send Email
Phone: 079 6582 7298
Address:12 Oak Walk Sible Hedingham Halstead
City: Braintree
State: Essex
Country: United Kingdom
Website: https://www.businesstradecentre.co.uk/