Nylah Star's First Single Pa'la Escuela' is Coming Soon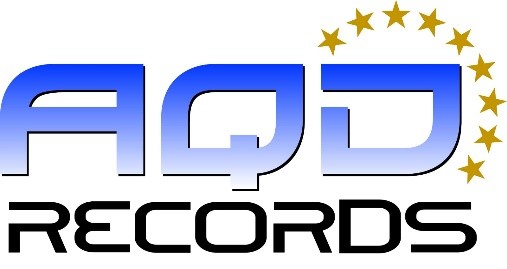 June 16, 2020 – Nylah Star is surprising the world by releasing her first single, the most expected song for kids: Pa' la Escuela, in Spanish, with an English version coming on digital platforms on July, 27.
Being five years old is no obstacle for the little Nylah Star to use some of the most spoken languages in the world. Her dream is to cheer up those kids and parents during these difficult times, and with a positive, highlighted single, she is willing to do it.
And for that, she will use visuals in super productions that transmit a message using different methods and elements, such as animation, the main artistic style in entertainment for children.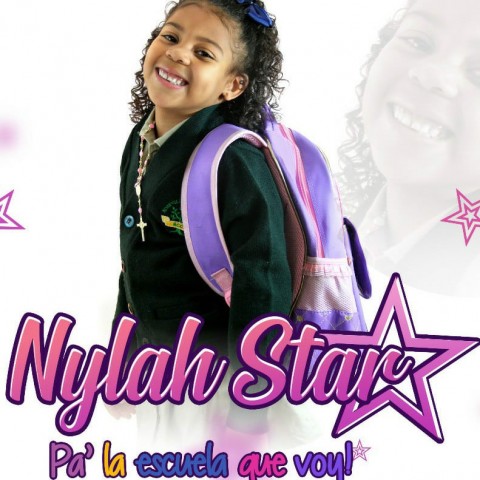 The pandemic has been a rough time for some people, and the school situation is worse than ever. Many kids had deal with the consequences of not going to the classrooms, and when the time comes, they will have to come back in mood; for that, 'Pa' la Escuela' is shown to be the next hit single, first of her upcoming debut album to promote a funny and optimistic vision of the return to school and many other themes.
Her career will be composed of singles on multiple languages, covering some of the biggest markets in music. Many of her singles will have messages of love, respect, responsibility, joy and dance, so children and adults can enjoy them as well.
'Pa' la Escuela' is a celebration of children's knowledge and formative stage on difficult times. Always caring to look at the bright side of the darkest situation with lots of fun and charisma. Its Spanish version will be released on her digital platforms on June, 22 at 8 a.m. and the English version on July, 27 at the same hour.
Along with this, a raffle is expected to be launched for the biggest Nylah fans, consisting of being able to win a Tablet or an iPhone through their social networks and download platforms.
About the singer
Nylah T. Quezada was born on August 30, 2014, in New Jersey, U.S.A., daughter of Thalia King and Andres Duran, both with Dominican roots, which Nylah maintains to not forget her Latino origins.
She's been a fan of singing, acting, and dancing, with her goal to be a great artist in the near future, causing a positive message in a crowded landscape of artists. During her regular classes, she has been known as a very creative and active child, something her parents couldn't let go of.
With her project 'Nylah Star 2020,' she will get over the music platforms, including Spotify, YouTube, iTunes, Amazon MP3, and Google Play, with more singles to be released very soon. Get in touch with her career through her social media!
For more information about Nylah Star, visit: https://youtu.be/Fpz5IjB01ts or her page www.nylahstar.com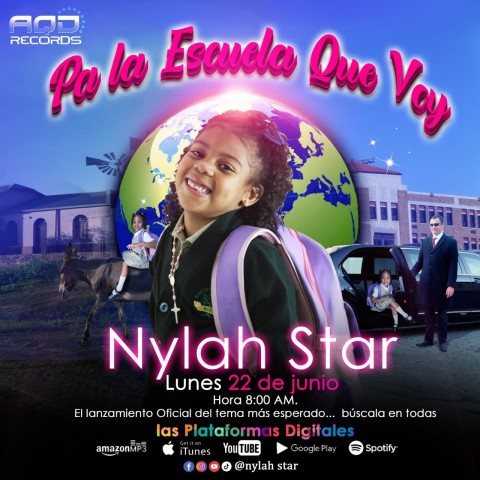 Media Contact
Company Name: AQD Record / AQD Entertainment
Contact Person: Andres Duran
Email: Send Email
Phone: 201 515 1929
Country: United States
Website: www.nylahstar.com