Ideal Homes Portugal Continues Real Estate Operations in the Algarve Amidst the Pandemic

Quarteira, Portugal – June 16, 2020 – Buying or selling property in Portugal cities like the Algarve or Lisbon continues as usual even during the Covid pandemic. Ideal Homes Portugal, the trusted name for any property deal, continues its operations to help property investors and retail customers continue with their real estate strategies and plans.
Among the Algarve real estate agents, Ideal Homes Portugal has created a special reputation for its work ethic, transparency and commitment. For overseas or foreign investors, the real estate firm continues to offer the same level of trusted service they need while dealing with property in Portugal.
Ideal Homes Portugal is fully licensed and based in the Algarve. They are an award-winning service provider with a dedicated after-sales and management consultancy. With tremendous experience and a friendly attitude, the agency assists home buyers and sellers in all areas of the Algarve, Lisbon, Silver Cost, Cabanas and other Portuguese regions.
"We select our properties based on your wants and needs, creating a personalized portfolio specifically for you. With our highly trained, professionals to help you, you couldn't be in better hands," says Chris White of Ideal Homes Portugal.
From villas and apartments to condos, beach properties or the highly coveted Golden Visa properties, Ideal Homes can advise on all property listings, and manage the entire process, including personal viewing trips and guided tours.
Golden Visa properties are hugely popular with clients from the US, Hong Kong, South Africa and other places. With a modest price of Euros 400,000 in Algarve (Euro 500,000 in Lisbon), property investors can get hold of the Golden Visa, a program started in 2012. The program has so far seen investments worth Euro 5 billion. Property investment is the most popular way to enter this visa program, and Ideal Homes Portugal can assist anyone desirous of getting hold of this coveted visa.
Ideal Homes Portugal also helps with overseas mortgages, advising on all necessary paperwork and liaising requirements. Property management and rentals in Portugal need not be a hassle, with the local expert team of Ideal Homes Portugal here to help.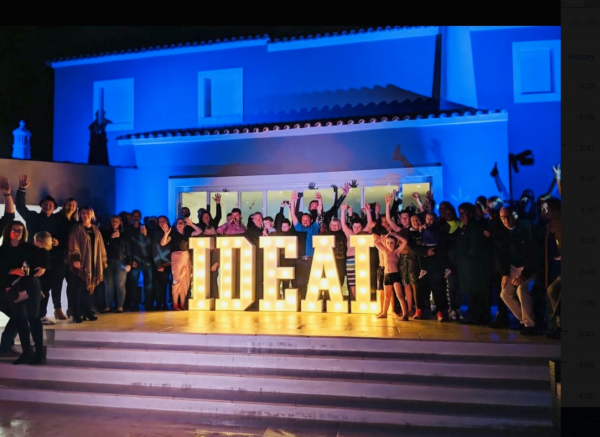 Founded in 2012, Ideal Homes Portugal has always offered complete support across the buying or selling journey. More so for foreign or overseas investors, who need a trusted team while sourcing, inspecting and buying property. The team is well versed in the entire buying or selling journey, and the friendly attitude is a big plus for collaborating with overseas buyers.
All investors desirous of investing in Portuguese property during the Covid pandemic need not delay their plans, as Ideal Homes Portugal is working as usual in helping buyers and sellers meet their expected timelines close the deals just like in the past.
About
At Ideal Homes Portugal, for ten years we have assisted people in purchasing property in the Algarve, Lisbon and Portugal. We pride ourselves in offering a friendly, personal service and since we want your experience with us to be as pleasant as possible, we put in the time and effort to research and handpick the right property for you.
For more information, please visit: www.idealhomesportugal.com
Media Contact
Company Name: Ideal Homes Portugal
Contact Person: Chris White
Email: Send Email
Address:Vila Sol, Alto do Semino, Lote E, Loja 1, 2 & 3, 8125-307
City: Quarteira
State: Algarve
Country: Portugal
Website: https://www.idealhomesportugal.com/