Talented 25-Year-Old Aims to Touch Millions of Lives Using His Talent with "Winner Already"
Multifaceted entertainer and entrepreneur, Mr.D.Tunes, continues to affect millions of lives positively as he uses his song-making ability and his charity organization to mentor people
June 15, 2020 – Born in Suriname, a country on the northeastern Atlantic coast of South America, Derrick S Roach, popularly known as Mr.D.Tunes, is a young talented entertainer and entrepreneur that is looking to carve a niche for himself as an artist and businessperson. Mr.D.Tunes is unlike many young adults or music artists for that matter as he aims to use it as a tool to positively impact people's lives by passing the message of love and the significance of the love of God with great tunes. This feature is reiterated in his latest project titled "Winner Already." Similarly, he founded KidsAreNext, a charitable organization in 2013, to mentor kids in his community and across the State of Florida.
"Never settle with intentions to be relevant. I'm bringing the news just talking about the benefits, of loving God and being one when we fellowship, he makes a way, so no need to be stressing things," said Mr.D.Tunes. "I have been through a lot, been around the block. I'm headed to the top and I will never stop because God gonna make a way for me," Mr.D.Tunes continued.
Derrick grew increasingly popular as an influential record artist and inspirational speaker, invited to schools, recreational facilities, detention centers, and churches. After he launched the KidsAreNext project, he was awarded several contracts to mentor, tutor, teach and share his many talents with kids of all ages. Talented music artist also runs four businesses with several employees and a host of business partners, growing his popularity from New York to Florida.
Mr.D.Tunes has also taken the advocacy to his music, spreading a positive mission and motivating people with his extreme talent and "out of this world" stage presence. His latest work, "Winner Already," is a compilation of thought-provoking songs that encourages and reminds the world of the victory in Jesus Christ.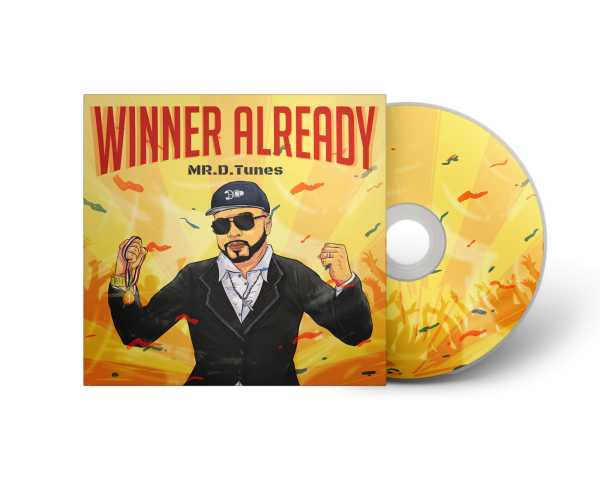 "Winner Already" is currently available across several digital platforms, including iTunes, Spotify, Soundcloud, and Amazon.
For more information about the latest album and other projects from Mr.D.Tunes, please visit – https://mrdtunes.com/.
About Mr.D.Tunes
Mr.D.Tunes came to the U.S with his family in search of a better life and published his first song in elementary school, with a collaborative project to stop bullying. In addition to discovering his musical talent at a young age, Derrick has always been a motivation to others. The passionate entrepreneur has been an inspiring youth speaker since the age of 12, sharing his experience of an unstable home, being homeless, and of life as an immigrant with his audience. He also preached at various churches, with his love for serving people leading him to join the Army.
Media Contact
Company Name: Mr.D.Tunes
Contact Person: Derrick S Roach
Email: Send Email
Phone: (727) 282-5149
Country: United States
Website: https://mrdtunes.com/