Scheherazade Fashion Brand Launches New Clothing Line for Women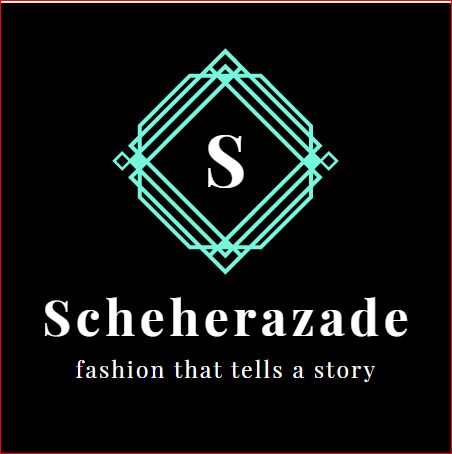 San Diego-based fashion brand, Scheherazade Fashion turns designs into emotions with the launch of a new clothing line
June 15th, 2020 – Scheherazade Fashion is a new clothing line based in San Diego, CA, poised to change the fashion industry with its unique collection of fashion wears for women. The brand's versatility and uniqueness are demonstrated in every fashion piece from the brand, as it effectively turns designs into emotions, helping fashion lovers to express themselves freely.
The fashion industry is dynamic, having several brands coming into the fashion world and carving a niche for themselves in the highly competitive industry. The fashion market is a huge one, with increasing demands from fashion lovers globally. However, the growing number of fashion brands has not particularly met the need of the market. This is so as many brands do not give the uniqueness, versatility, and comfort demanded by contemporary fashion lovers. This is where the likes of Scheherazade Fashion are different.
Scheherazade Fashion is changing the industry, bringing a whole new feel into the industry, and effectively addressing the demands of fashion lovers globally. The San Diego-based brand is more than just an ordinary clothing line.
Scheherazade is dedicated to creating unique, charming, and figure-flattering clothing for women who love vintage fairy tale prints, art, and materials such as suede, embroidered sequins, and velvet.​
Scheherazade has something for every woman regardless of their budget. The brand's unique combination of innovation, affordability, and creativity has helped it achieve the main goal of storytelling on every piece. The brand's exceptionality also stems from the fact that all items are made in San Diego, CA, created with environmentally friendly fabrics.
"A natural advantage of our branding perspective is based on our customers' values. Women who value the sentiment of tradition, love, and the art of storytelling," said Dijana Fiorentino, the founder of Scheherazade."Our products speak to a global audience and is one of a kind due to a protected patent and copyright, as one of the only companies in the USA to produce fashion with historical fairy tale illustration prints," she added.
Scheherazade is making fashion sustainable, and fashion lovers in San Diego and globally have a lot to watch out for from this brand.
About Scheherazade
Scheherazade is a clothing line based in San Diego. Founded by Californian based Croatian native, Dijana Fiorentino, Scheherazade was created with a bright new vision about clothing.
Scheherazade is a prominent women's clothing brand specializing in aggrandized fairy-tale printed dresses, coats, and tops. The storytelling prints on Scheherazade clothing make the brand the # in the global fashion market that specializes in novelty fashion promote fairy tales and illustrated vintage arts.
Based in California, USA, the company's modern and innovative pattern selection process empowers women of all shapes and sizes to dress in luxury fabrics at affordable prices. More than 2000 leading fashion experts rely on Scheherazade's companies imaginative, spirited, fresh fashion designs to add flair, novelty, and distinctive selections to their wardrobe and boutique storefronts across the world.
For more information or to shop Scheherazade's amazing collection please visit: https://www.myfashionstylist.us and Instagram
Media Contact
Company Name: Scheherazade Fashion
Contact Person: Dijana Fiorentino
Email: Send Email
State: California
Country: United States
Website: myfashionstylist.us