Dive into the enchanting world of melodious music with Xenia's popular hits like "Overloading" and "I Will Be Fine"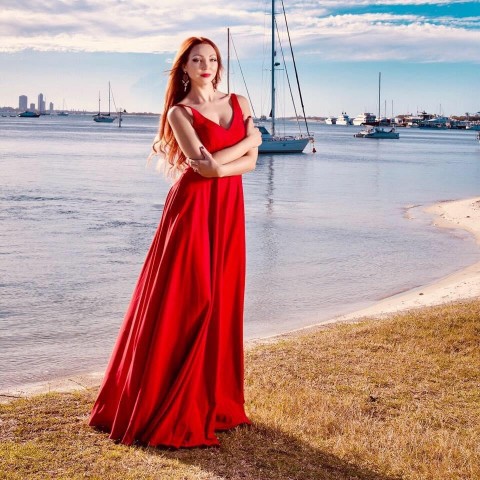 Xenia is a talented musician, with impeccable songwriting skills and a heavenly voice with powerful cadence. Having completed songwriting from Berkeley University, followed by The Point Blank Music School as a sound producer, Xenia has learned to produce a variety of music in her unique style.
Xenia has produced and released about 9 astounding songs within the last 2 months on the leading musical platform, Sound cloud. This includes great tracks like "Overloading", "I Will Be Fine", "Can't Forget You Ever", "Walking in a Circle", including the latest track "From the Darkness to the Light", among 5 others. All these tracks show the perfect music making skills of the artist and are a delightful blend of captivating beats and melodious vocals. Each track has been handcrafted by Xenia to give it a magical touch.
Xenia has always been surrounded by music since her childhood days as she has been a part of a family of musicians, where her father is a composer and a professional musician. She has been performing on stage from a very early age of just 4 years. This further fuelled her passion for music, which eventually led her to pursue it as a career.
Growing up in Russia, Xenia has had performed in different bands in big music festivals in Moscow. While walking on the Red Square one day, Xenia met her soul mate who was from Australia, and after marrying him, Xenia moved to Sydney and had her first child. "I was helping my husband to do bookkeeping in his company and got my certificate as a yoga instructor. I always have been writing songs and was collaborating with famous Russian musicians, wrote my first album in Russian languages, and have a few music videos", says Xenia, telling about her musical journey so far.
After witnessing the situation of panic and restlessness among people because of the pandemic, Xenia has written a song titled "I Will Be Fine- You Will Be Fine" which is to encourage people to hold on to good times, as everything will be fine one day. The track is now available on YouTube.
Listen to Xenia's songs now on Sound Cloud.
Facebook page: https://www.facebook.com/xeniasingeredmmusic/
Instagram: x_e_n_i_a_singer
Media Contact
Company Name: Xenia
Contact Person: Media Relations
Email: Send Email
Country: Australia
Website: soundcloud.com/xeniasinger