Wray ODG's latest single "Wait Oh" is a groovy number with foot-tapping beats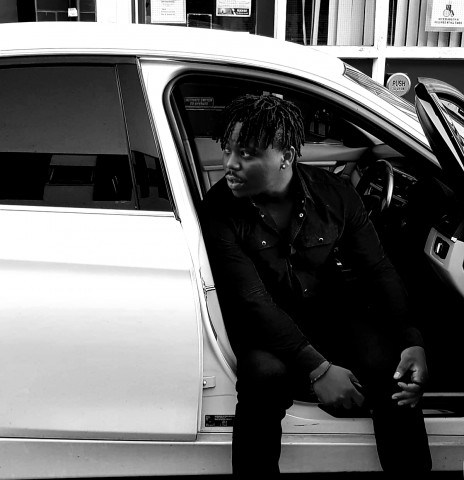 Raymond E. ODG AKA Wray ODG is a UK based multifaceted artist who is an afrobeat producer, singer, and a songwriter. Wray ODG has always been interested in music since his childhood days and his taste in music is uncanny. As a music producer, he works with all kinds of genres but artistically, he likes to call his sound as 'afrobeat'.
Wray ODG recently dropped his latest single titled "Wait Oh" on May 10, 2020. This album has been put out with an animated music video, which is being loved by the viewers from all across the state. "Wait Oh" is the first single by the artist under SML, which is a movement called "Sounds from the Mother Land" launched in 2019, which is currently the description of Wray ODG's sounds as a producer and an artist. "Wait Oh" is produced by WRAY ODG himself, and is mixed by Oyproductions, and is a perfect blend of catchy music and melodious vocals. Wray ODG also released another hit this year titled "COVID-19" on April 2, 2020, which has got so much attention and appreciation that people have started to call it as COVID anthem. This song is about hope and encouragement that the artist intends to give out through his music in these difficult times.
"I started music in 2005 with a group called MVP, which dissolved after I had to relocate to England. I got signed to a Caribbean label called, 'I like it records' from 2009 to 2010. After that, I recorded some songs stBigboyz studio London where I met my friend and producer Teebeeo, then got the smash hit single 'Be your man'. Since then I have been an independent artist", says Wray ODG, telling about his musical journey. Wray ODG has also worked with big names in afrobeat genre like Olamide sound sultan, vector, and EedrisAdbdulkareem.
Wray is currently working on his upcoming EP titled "Praised to be cool plaits" that will feature a variety of artists and is 'going to be amazing', as the artist says.
Listen to the track "Wait Oh" now on YouTube.com and all other major platforms.
Media Contact
Company Name: SML
Contact Person: Press Executive
Email: Send Email
Country: United Kingdom
Website: www.youtube.com/watch?v=RAq871Bns4c