Wilai's latest album "ISARA" is all about the importance of freedom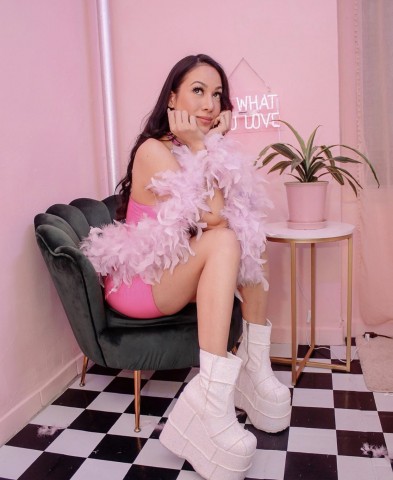 Born and raised in Bangkok, Thailand, Wilai is an upcoming young, talented artist residing in New York. She recently released her debut album "ISARA" this year, in 2020, which is a beautiful collection of 9 astounding songs. These songs include tracks titled – Paradise, I Got You, Anything, Piak, Personal, Down on Me, Glowin Up, He Said She Said, and Pray For.
Blending the heavy-hitting sounds of New York hip-hop, with influences of growing overseas, Wilai has made unique music, and at the same time soothing to the ears. The title of Wilai's latest album "ISARA" is inspired by a Thai term meaning "Freedom", and this is what this album is all about. To Wilai, nothing is more important than freedom, and this is what exactly she felt while creating this album, a strong feeling of emancipation. Wilai recorded this album with different people in NYC, Bangkok, and London, met new people and gained valuable lessons and experiences along her journey.
"My musical journey started in Bangkok after I entered Miss Thailand World Pageant and placed the second runner up, after that I was part of a girl group called "5 MISS". We got that name because we were 5 girls from the pageant world that wanted to sing and perform. We did shows and concerts but it never really took off the way we intended. I moved to NYC a couple of years ago to pursue music and my studies", says Wilai, telling about her musical journey so far.
Having been obsessed with Britney Spears, Rihanna and Beyonce in her early childhood days, Wilai has always wanted to be a professional recording artist. She has had an innate desire to be an international icon. Her passion and motivation to become an artist is fuelled by the desire to put her city and country, Bangkok, Thailand, on the world map and to be the first artist from Thailand to make it in the US and worldwide.
Wilai tells her fans to always believe in themselves, as only you know how much power, discipline, determination, energy, and passion you need to have to reach your goals and achieve your dreams.
Listen to the album "ISARA" now on Spotify.com.
Media Contact
Company Name: WilaiEntertainment
Contact Person: Wilai
Email: Send Email
Country: United States
Website: www.instagram.com/beautiful.lai/