After years of keeping it locked away, Gary Camaro unleashes his Wolf Ryot Star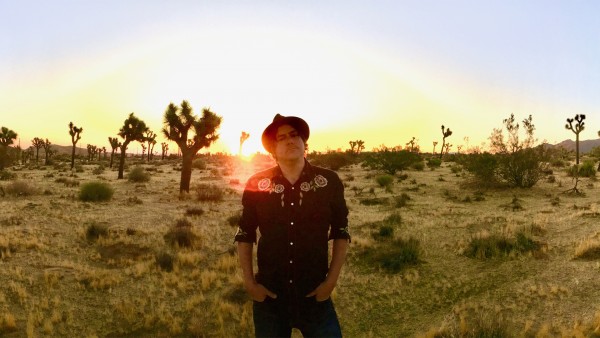 As the self-proclaimed Poet Laureate of Ashland Avenue, Gary Camaro held his ground fronting the Chicago rock outfit, The Wabash Cannonballs since 2005. He is now stepping into a solo spotlight with the release of his brand new album, "Wolf Ryot Star", a collection of 12 original songs recorded at his home studio. As demos, these recordings were shelved & resuscitated, over & over again during the past 5 years as he was doubtful about his own production skills. So during that time he launched his own workshop, Black Jackal Studio for Audio & Visual Design where he focused on graphic design, poster art, music engineering, video production, literature & poetry as well as his own brand of digital abstract art. After months of studying an abundance of sound production tutorials, tips & tricks, he made a new year's resolution to himself to resurrect these recordings, apply his new knowledge & release this record himself.
Gary Camaro released "Wolf Ryot Star" in May of 2020. Influenced by a variety of sounds, the record flows with straight up rock & roll which melts into bluesy riff-rock, barroom honky tonk & slow soulful blues. "Dancing The Night Away" kicks into gear with a glorious guitar riff that could be placed on any classic Stones album. "Sedona Lullaby", with its melodic violin trance, emotes a Mark Olson era Jayhawks sound. "Black Jackal Gemini" offers a crusade, so fueled with back alley rage, that it echoes very much the brutality of the world today. This kind of rock & roll music, drenched with blues & country roots & a defiant beat poet lyricism is what Gary Camaro affectionately refers to as "Chicago Noise" or "Heavy Americana", a brand of music he has been establishing for almost 35 years.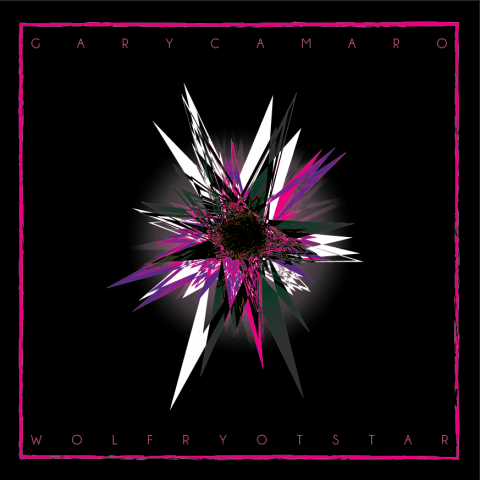 "For some reason I can't bash out them 3-minute, verse/chorus/verse/chorus rockers like I did in my callow youth. Now, I sit patiently & try to 'craft' the tunes. I really have no idea why most of my songs now are between 4 & 8 minutes. Maybe it's the Kerouac influence", he laughingly states. "I approach songwriting with questions of: What would it sound like if Keith Richards jammed with Tony Iommi? What would it sound like if Dylan were backed by The Ramones? Those thoughts keep me wanting to explore the songwriting craft even more."
Creating this record all on his own – songwriting, recording, mixing, production & even designing the cover art, was a feat he thought he'd never take on all by himself. But with some encouragement, confidence & the drive to do so, this record, from start to finish, is all his doing.
"…or all my fault!" he comedically adds.
After finally achieving his artistic goals & releasing "Wolf Ryot Star", Gary Camaro is going to continue with his graphic arts & has already begun working on another album that he hopes won't take another 5 years to release!
Media Contact
Company Name: Black Jackal Studio
Contact Person: Gary Camaro
Email: Send Email
Country: United States
Website: garycamaro.myportfolio.com