Intersection of Visual Commerce from ATLATL Software and 5G Profiled in VanillaPlus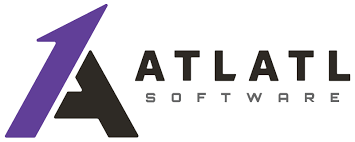 Chris Beaudin, Director at ATLATL Software, recently discussed how companies that have tested and implemented robotics as part of their manufacturing and production process are more likely to see the efficacy in a Visual Configuration platform. Read the full article authored by industrial journalist, TR Cutler in VanillaPlus here.
Cutler reported that the focus of Visual Configuration with 5G dramatically enhances the omnichannel experience augmenting a company or product story experience for digital and mobile using consumers. AR (Augmented Reality) supported Visual Configuration adds a visual context to the purchasing experience. Retailers, telecoms, and manufacturers map the 5G AR for 2020 implementation.
"Adjusting during the pandemic is a 24/7 proposition. Agility is required as is forward looking management decisions. 5G will be part of that shift and in order to support enterprise and IoT applications effectively, a completely different approach to planning, deploying, and managing 5G will be needed," shared Cutler.
Beaudin suggested that, "Due to the pandemic business disruption, many companies are learning to adapt and find strengths that are capable of flourishing in the current economy. Just as robotics providers help to ensure customers are well equipped to meet demand for parts and virtual service support in a shifting market, the Accelerator program has created a fast 12 step implementation program to parallel the onboarding of 5G technology."
VanillaPlus is the world-leading resource covering digital transformation for the communications industry.
ABOUT ATLATL
ATLATL was founded to meet the needs of buyers and sellers in a digital world. The ATLATL Visual platform uses innovative technology to bring products to life on-screen, enabling a digital buying experience that is faster, more accurate, and provides a better overall experience. Our 3D product visualization and configuration capabilities integrate with other software providers to enable a connected data environment. Through ATLATL Visual, businesses are able to empower their customers through interactive and engaging digital product experiences.
Contact ATLATL via social media including LinkedIn, Twitter, and Facebook. Call Chris Beaudin at 540-335-1801.
Media Contact
Company Name: ATLATL Software
Contact Person: Chris Beaudin
Email: Send Email
Phone: (540) 335-1801
Address:658 King St
City: Charleston
State: SC
Country: United States
Website: www.atlatlsoftware.com