The Oceanis 40.1 and Oceanis Yacht 54 By BENETEAU To Be Unveiled In North America
Leading sailing yacht and motorboat manufacturing company BENETEAU is set to launch two new state-of-the-art sailboats in the United States this summer
Annapolis, MD – June 9, 2020 – As springtime matures into summer, the rumor about not one but two highly anticipated additions to the BENETEAU Oceanis fleet is rumor no more. The largest production boatbuilder in the world will be unveiling both the Oceanis 40.1 and the Oceanis Yacht 54 on the Chesapeake this summer, following the release of the smash-hit Oceanis 30.1 and the stunning new First Yacht 53 last fall.
These two new cruisers will offer sailors a unique combination of performance and comfort, delivered through ultramodern hull shapes and the timeless style cues that continue to make the Oceanis range the unmistakable worldwide reference on the water. As with every BENETEAU, the yachts will offer a nearly endless list of semi-customizable options, trim levels, keel and rig choices, and hull colors. Replete with the finest gear and technology available today, both yachts are sure to meet the needs of the most demanding sailors, whether their plans involve a leisurely social-distance sunset run or a true bluewater passage to the far corners of the world.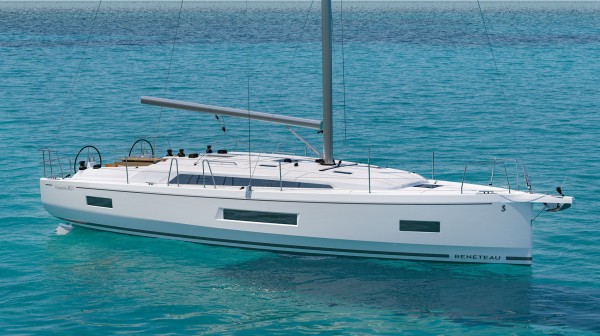 The launch comes at a particularly appropriate time, with the increasing popularity of the boating lifestyle and the new ways Americans are choosing to spend time with their loved ones. These two new cruising boats crystallize the experience of living on the water, offering no-compromise luxury and the limitless possibilities of wind-powered travel.
The Oceanis 40.1 comes with a surprising amount of space on deck and volume below, thanks to the work of celebrated naval architect Marc Lombard. She is elegant, versatile, and fast, perfect for new boaters, cruising families, and weather-beaten old salts looking to round the mark sooner than everyone else.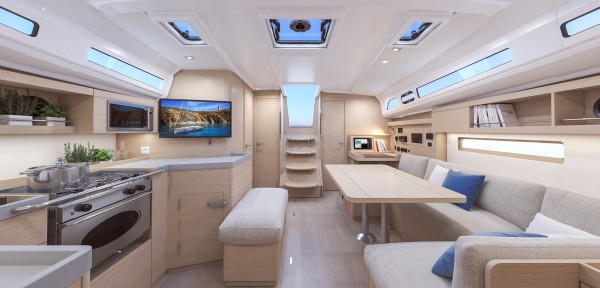 The Oceanis Yacht 54 is an embodiment of innovation, which has always been and continues to be the driving force behind the BENETEAU flag. She follows in the wake of the Oceanis Yacht 62, still the largest monohull sailboat ever built by the brand. As the ne plus ultra of luxury long-range cruisers, the Oceanis Yacht 54 also shares DNA with her feisty cousin, the First Yacht 53, unveiled to rave reviews at the 2019 Annapolis Boat Show.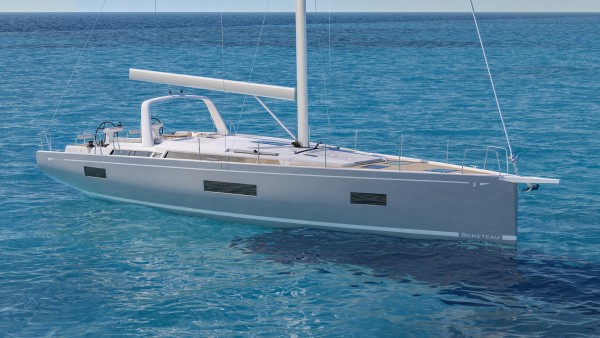 Sailboat sales manager, Eric LeVine, said in an interview, "You've got a boat that is very close, in terms of useable living space, to the comfort that you're accustomed to in your actual home. You have storage and cargo capacity for nearly limitless ocean cruising. You can entertain large parties in an environment that is both luxurious and exciting. And you can doublehand her out of a slip when you just want to get away from it all."
For more information about the soon-to-be-launched boats and other innovative sailing yachts from BENETEAU, please visit – https://www.beneteau.com/us and LinkedIn.
About BENETEAU
BENETEAU is a French boat manufacturer founded in 1884 to develop a comprehensive range of sailing yachts and motorboats adapted to everyone's boating dreams. Described as "Avant-Garde in Boating", the company offers a wide range of high-quality vessels that have met the needs of boaters for more than 130 years. Over the decades, BENETEAU has chartered new territories in style, design, technology, materials, processes, production, and services. From high-performance one-designs to comfortable and elegant cruising yachts, BENETEAU's sailing yachts and motorboats are the worldwide reference for innovative strength and creative wealth.
Media Contact
Company Name: BENETEAU America
Contact Person: Aura Bordage
Email: Send Email
Phone: 410.990.0270
Address:105 Eastern ave
City: Annapolis
State: MD 21403
Country: United States
Website: Annapolis