Introducing MonChoiceGlobal, a Mongolian, global e-commerce marketplace for Unique, Natural Products.

MonChoiceGlobal is a Mongolian, global e-commerce marketplace for unique, quality handmade natural products.
The store sources its products from Mongolia as well as other marketplaces to bring to its customers, quality and creative products they need at affordable prices. Some of the unique products from the store's vendors have ingredients extracted from the rich natural deposits in Mongolia such as 100% Wool, Cashmere, All Natural Seabuckhorn, Sheep Tail Fat Oil, Rosehip, Mare's Milk, Organic Nettle, Horse Oil, High-Quality Jewelry and Real Leather and so on.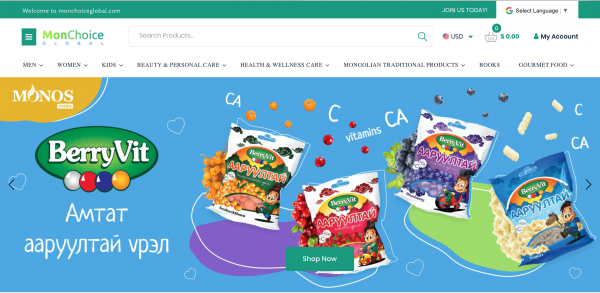 Speaking about their services, the store owner, Bulgan Bowden, who was born and raised in Ulaanbaatar, Mongolia, said: "Our mission is to introduce products from Mongolia to the world through commerce, and also to partner with cross border markets to increase customer satisfaction. We help communities of vendors to engage in successful global businesses by solving online platform problems for them so they can connect millions of customers who are looking for healthy, natural, special, unique and quality products around the world. More importantly, we cooperate with our vendors to make sure their products are listed on site with good descriptions, and other relative information necessary to help our customers around the world to make better purchase decisions with confidence."
The store offers an ever-changing selection of merchandise at amazing values with an assortment of goods including ladies, men's and kid's apparel and footwear, home, accessories and fashion jewelry. Also available is variety of gourmet food, dietary supplements, skincare products, among others. Shoppers will also discover interactive features that provide fresh ways to shop MonChoiceGlobal, including: "Swipe to Shop" which is a gamified mobile shopping feature which allows shoppers to quickly view and sort product by swiping "left or right" to favourite items and buy or save for later.
Another key feature available is the curated shops which feature the latest trends and must-haves, making it easy to discover crave-worthy merchandise.
Products on sale are sourced from popular and well-known brands from Mongolia. The store's brands such as Lhamour, Dr. Baatar, Enaru, Monos Cosmetics, Goo Brand all produce and make organic skincare products. The store's newly added brand, Baigal House, makes beautiful high fashion jewelry. Also on display is handmade wool felt shoes for women and girls by Degjin Goo Brand and Hunnu Shoes. There are many organic skin lotions on display such as the Biomon Mumio Skin Care Set which moisturizes the skin and protects from ultra violet light; The Beeswax Lip Balm which serves to moisturize and protect dry lips; The LaPerlaSeaberry Shampoo and Conditioner Set, a solid conditioner that perfectly detangles the hair, giving it extra shine and smoothness. There are many others which are effective in the treatment of eczema, skin rashes, dry skin, wrinkles, etc.
Also on display is an impressive array of stimulating children's books and stories such as The Sun That Follows Me, Rock's Language, Mazaalai, Pirates In the World of Books, among others.
The store has a simple, yet powerful tool that helps both customers and sellers to engage in a secure integrated system where connections and communications are safe and fun. With a secure payment system and shipping integrations, customers can place an order with confidences.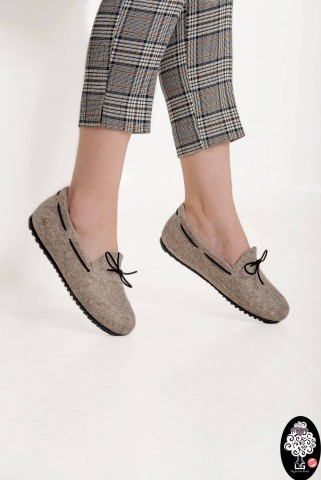 Speaking about what their customers can expect while shopping, Bowden said: "Our customers can easily register themselves as customers on-site. We strive for easy, fun and secure customer experience. Customers have the abilities to choose their preferred language, currency and also be able to send a message to vendors and MonChoiceGlobal through their account. Our focus is to connect customers to new, unique, organic, healthy and right products that they can try and eventually become customers of our brands from Mongolia!"
MonChoiceGlobal handles shipping with the utmost importance. The company typically ships orders within 1-2 business days. To reduce shipping times, the company have established some products in the United States in their storage warehouses to make its products readily available to its customers. They also provide shipping tracking numbers so customers can track their shipment. With flexible return & exchange program, the store also focuses on the best ways to solve any issues customers may have and provide its services to make sure they are satisfied.
Speaking about the company's values, Bulgan Bowden said: "Our company value stands on our purpose and cooperation with our vendors, as well as our focus on customers satisfaction."
Undoubtedly, it's their dedication and quest for customer satisfaction that will take MonChoiceGlobal to the pinnacle of global e-commerce.
Media Contact
Company Name: MonChoice
Contact Person: Bulgan Bowden
Email: Send Email
Phone: 7573329071
Country: United States
Website: www.monchoiceglobal.com