Introducing the World's Fastest Growing Transport Company: The DRiViLL Transportation Network Service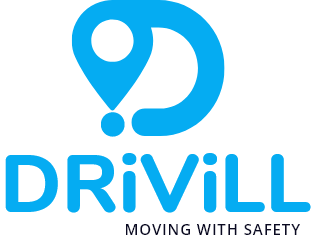 DRiViLL is a ride-hailing transportation network service currently operating in New York City with operations in Bangladesh soon to follow.
The new generation company, founded in 2019, with its headquarters in New York, offers easy transportation with various types of vehicles. With their customized cabs, customers get magnificent services, which gives them the thrill and ease of riding to and from work daily.
Speaking about the company's services, the CEO and Founder, Mohammad W Ujjal, said: "Customer is everything to us. We value the purposes and feedback of our customers above anything else. The meaning of the customer care service is really meaningful for DRiViLL. We keep our mission determined to gain trust and respect in the community. DRiViLL is growing day by day to all extents. The services we offer are improving as we organize our network as per the feedback we get from the users. In such a way, we mark our success in the industry. Our services like ride sharing are the primary identification for our reputation. The only mission we follow is impressive services."
The company has an interactive app which is guaranteed to add prime experience for its users. The app offers super-fast booking; extraordinary services like ride sharing, pick and drop cabs; easy tracking with super fast GPS; and some other bonus benefits for its users.
Customers can also choose any of the different types of ride presented by the company, according to affordability.
Available is the Economy class, which presents a budget trip with seats shared with up to four co-passengers at a considerably low fare. There's also the Luxury class where users will enjoy a comfy and classy trip with exclusive cabs. The fares are a bit higher than Economy class but the premium facilities is well worth every penny. A third option is the very popular and customer favorite: the DRiViLL Bike Service. It's fast & super low cost, and very efficient with its one-passenger carriage.
The company is also open for drivers who want to work and earn with them. Drivers are given premium assistance as they grow their profession by joining the cabs services. Guaranteed for drivers is 24/7 customer care support, regular income, on-time weekly payment, among other benefits.
With the company's vision, determination and excellent customer service, it's very obvious that sooner than later, DRiViLL Will be at the peak of world transportation business.
Media Contact
Company Name: DRIVILL
Contact Person: Mohammad W Ujjal
Email: Send Email
Phone: +1833-DRIVILL (toll free)
Country: United States
Website: www.drivill.com