What the post COVID-era holds for China's economic recovery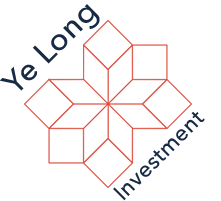 China has continued to plan its post COVID-19 economic recovery, putting job creation and social stability at the center of the plan. While China's economy far from where it was before the crisis, experts believe that there are positive signals based on the domestic data coming from the country. The focus of the official at the moment includes protecting employment, livelihoods, businesses, and supply chains. They are also looking to utilize expansionary macro policies to put the economy on a firm footing as the second half of the year approaches.
China's government seemingly prioritises social goals ahead of GDP growth with the creation of employment and the indication that fiscal policy will be its preferred way of stimulating the economy. There are also suggestions that the budget deficit could be almost doubled to support GDP growth, also allowing money supply and credit growth to reach higher levels. The strategy adopted by China also seems to have greatly shifted from an export focus to paying greater attention to domestic demand,releasing consumers' potential, and investing in new and traditional infrastructure projects.
According to a Standard Chartered's monthly proprietary survey of small and medium sized businesses, China shows a recovery gaining traction. The gauge rose to 51.7 in May from 50.9 in April, with the 'current performance' sub-index indicating expansion for the first time in four months, and suggesting acceleration in real activity.
There are several positive indicators of China's recovery with domestic fundamentals and government stimulus possibly guiding China back to a firm footing.The recent data coming from the economy are comforting and the capital and currency markets show relative stability.
With most workers in the manufacturing and construction sector, which remains one of the cornerstones of the economy returning to their jobs, factories work will resume to normal capacity and project implementation accelerates. However, experts have pointed out that it is not all rosy for China in their pursuit for economic recovery.
It is believed that the government will introduce more stimuli if the outlook worsens. This belief is shared by 84 per cent of respondents to a Standard Chartered live poll.
For more business and financial news and the services offered by Ye Long Investment, please visit – https://yelonginvestment.com.
About Ye Long Investment
Ye Long Investment is an innovative professional financial services firm formed in September 2002. Headquartered in Hong Kong, the company specialises in holistic and individually tailored client-centred care for all of an individual's financial needs, enriching the business ventures and personal lives of all clients by appropriately positioning and protecting what they have today, planning for what they want in their future, and preparing the path by which they will reach their goals.
Media Contact
Company Name: Ye Long Investment
Contact Person: Mr. Paul Wilkins
Email: Send Email
Phone: +85258199857
Address:Nexxus Building, 41 Connaught Rd Central
Country: HongKong
Website: https://yelonginvestment.com