Leon Triplett preaches against injustice in his new single "Racism"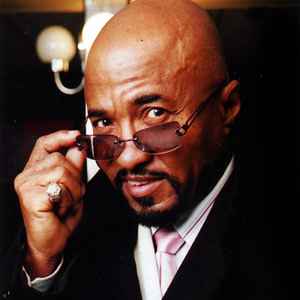 Multitalented entertainer, Leon Triplett, drops a new single titled "Racism" where he issued strong words against the brutality of minorities in the United States
Leon Triplett of Triplett Records has taken a strong stand against the prejudicial killing of black Americans that has become unbearable in recent times with the release of a new single titled "Racism." In the song, the talented singer, music producer, and songwriter showed his lyrical strength, amazing command of words, and poetic prowess in supporting the push for systemic change that will put an end to the gruesome killing and brutality of minorities in the United States, with a focus on black Americans.
"The recent brutal and tragic killings of George Floyd in Minneapolis; Breonna Taylor in Kentucky; Ahmaud Arbery in Georgia – and countless other black Americans – is heinous and unacceptable. As a country, we can no longer let this brutality continue. Racism is far too pervasive in America and the prejudice and hates that stems from it are dangerous, wrong, and deeply disturbing. We must reckon with the violence that black Americans experience – and take action. Because, as Martin Luther King Jr. said – "Injustice anywhere is a threat to justice everywhere." It is time for systemic change," said Leon.
"Racism" chronicles the plight of black Americans and how they struggle as American citizens while fighting a system built to make them second class members of society. Currently available on YouTube, the video to the song offers a captivating, graphical representation of the struggles of an average black American. The recent killings of George Floyd, Ahmad Advert, and several other persons across the United States bring to bear the suffering of the black community in America.
Leon Triplett in his usual tradition aims to address the contemporary issue with the hope of triggering conversations that will eventually lead to the change desired by everyone. Over the years, Leon has used his talent to educate millions of people worldwide. He sees music as a tool for communicating his thoughts and broadening the minds and hearts of his listeners, venturing into the industry at an age when most people would consider retirement, traveling, or just chilling at home.
Growing up in the south side of Chicago with his twin brother Levi, Leon was part of a group, winning several talent shows alongside his brother during their younger years. The duo continued to make good music, thrilling their fans for several decades. The brother went their separate ways after Leon got married. He subsequently released several hit projects and eventually established his record label to provide a platform for emerging talents to showcase their art.
"Racism" is the song for the now and the future, potentially shaping the future of America and the world.
Media Contact
Company Name: Triplett Records
Contact Person: Leon Triplett
Email: Send Email
City: Chicago
State: Illinois
Country: United States
Website: www.youtube.com/watch?v=HtGiICW3LvM