Here's Why Timber Pharmaceuticals' Three Shots On Goal And Strong Balance Sheet May Equate To Near-Term Success 
In May, Timber Pharmaceuticals (NYSE: TMBR) completed its listing on the NYSE after a successful merger with BioPharmX. The company brings a strong value proposition from a well-established, mid to late-stage pipeline focused on orphan drugs that target unmet medical needs in the massive dermatological drug market.
Since listing last week, Timber Pharmaceuticals announced a clear strategy – focused on mitigating the cost, risk, and time of drug development by leveraging the orphan drug pathway for conditions with no FDA-approved treatments. Timber is also supported by a management team with decades worth of experience in the pharmaceutical industry that has delivered product development and commercial success in global markets.
Management is already leveraging its investigational therapies that utilize proven mechanism of action backed by decades of clinical experience and well-established CMC and safety profiles. Timber's initial focus is on developing non-systemic treatments for rare dermatological diseases. These include congenital ichthyosis, facial angiofibromas in tuberous sclerosis complex, and localized scleroderma. Rare skin diseases are among the most neglected therapeutic areas in the pharmaceutical industry, and can deliver high-value opportunities from targeting these diseases or conditions of the skin for which there are no current treatments.
Closer evaluation of how Timber Pharmaceuticals expects to create shareholder value exposes both compelling science and a strong balance sheet that may work together to justify a substantially higher market-cap compared to current share price levels.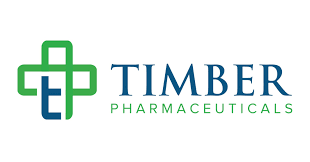 Targeting Multi-Billion Dollar Orphan Drug Opportunities
Timber's management team has already positioned the company to become a leading dermatology company focused on orphan diseases. The pipeline includes high-potential, late-stage, multi-product drug candidates with established clinical proof of concept. Two of the company's products are enrolling patients in Phase 2b studies, supported by a now-completed equity raise of $25 million that is expected to fund the company through multiple clinical development milestones, including topline data presentations.
Pushing those trials forward is an experienced professional team that brings decades of product development and C-level leadership to the company. In addition to the in-house leadership, Timber enjoys collaboration support from world-class clinical advisors and partners, including distinguished professors from UCSF, Yale, and Stanford. Partner programs with AFT Pharmaceuticals, the Foundation for Ichthyosis, and the Tuberous Sclerosis Alliance, serve as strategic allies toward advancing its two lead orphan product candidates.
Bringing development programs to the market is the goal of Timber. And by utilizing strategies to mitigate the cost, risk, and time associated with drug development, the company can stay focused on those properties that can deliver the highest likelihood for marketing success. Hence, by maintaining discipline in an extremely complicated sector, Timber can work quickly to take advantage of winners and cut loose those studies that may not reach preclinical aspired endpoints. Timber has set up a plan to mitigate risk and has outlined a strategy that is rooted in three principal tenets. First, they focus on compounds that have broad and proven mechanisms of action across many dermatologic conditions. Second, they differentiate the product and create a substantial barrier to entry strategy. Thirdly, they focus on areas of high unmet need, in particular orphan conditions for which there are no FDA-approved therapies. An essential part of that strategy is to leverage the 505(b)(2) pathway, when appropriate, to accelerate the clinical and planned approval process.
A Cohesive Strategy To Develop Orphan Drugs
A constant theme in the Timber drug development program is the focus on orphan drugs. These are therapies that target populations below 200,000 people in the United States and generally lack a front-line therapeutic treatment. Orphan drug programs also benefit from specific financial incentives, including tax advantages and user-fee waivers. Most importantly, though, an approved orphan drug is given 7 years of exclusivity in the U.S. and 10 years in Europe and Japan. That exclusivity is an asset that provides program security. There is also the potential to add-on to existing claims to lengthen that exclusivity, and if the rare disease is primarily in a juvenile population, it can sometimes earn the company a valuable PRV voucher that can be sold on the open market.
Additionally, orphan drug trials tend to be smaller and less costly, with greater flexibility from the FDA. Once approved, these niche-market drugs can benefit from better pricing and reimbursement status compared to drugs serving a much broader population with competing treatment options. Thus, by focusing on this unmet-need drug area, Timber is laying the groundwork to target specific markets with a more focused and efficient strategy. Again, utilizing the advantages inherent within the 505(b)(2) approval pathway is central to the mission. Timber not only mitigates clinical risk and time in drug development, but the safety and efficacy of the original compound have already been established, allowing programs to move directly into Phase 2 studies.
With its systematic approach, Timber is currently advancing a late-stage clinical development pipeline of investigational therapies targeting rare dermatological diseases. Each is supported by already proven mechanisms of action backed by decades of clinical experience and well-established CMC and safety profiles.
From Orphan Drug Focus To Clinical Trials
The pipeline is focused on developing non-systemic, topical treatments for rare dermatologic diseases, including congenital ichthyosis, tuberous sclerosis complex, and localized scleroderma. The near-term focus can bring long-term benefits as well. Each program comes with an inherent likelihood to expand the commercial potential of its clinical development programs by potentially targeting additional rare diseases or by expanding to broader conditions with their novel treatments. Additional programs as a result of the merger include BioPharmX's two Phase 3 ready proprietary topical minocycline gels, which Timber is evaluating for potential strategic partnership, co-development, or other non-dilutive value creation strategies.
Therefore, Timber has an intrinsic opportunity to grow into a higher valuation represented by its pipeline of products that have potentially broader applications in other large dermatologic markets. Timber is quick to note that while each of its product candidates may initially focus on a rare orphan disease, given their mechanism of action, they each have additional labeled expansion opportunities that span both orphan and broad dermatologic disorders.
Intrinsic valuation stems beyond the drugs. As noted above, Timber's development programs will enjoy market protection and exclusivity. They also have amassed a respectable IP portfolio with several pending patents on the various applications, including formulation patents and method of use patents. Notably, formulation patents are incredibly relevant in dermatologic conditions, as they can directly affect the penetration profile of a compound into the skin. Finally, Timber's manufacturing trade secrets can be a tall barrier to competition. As an example, Timber noted in a recent presentation that the active manufacturing ingredients in its products are extremely challenging to work with in a manufacturing setting. They emphasized that each of their drug products involves some form of trade-secret manufacturing processes that are not easy to duplicate.
Hence, with the value from its orphan drug programs and competitive barriers to entry established, the pipeline is worthy of its own valuation assessment. Notably, companies that have built massive valuations from their own dermatology drugs and treatments include Novartis (NYSE: NVS), Johnson & Johnson (NYSE: JNJ), and Pfizer (NYSE: PFE) . Here, too, time may create substantial value.
Targeting The Congenital Ichthyosis Market
Timber's Phase 2 studies are underway. One of its current programs is to develop a treatment for congenital ichthyosis, a rare disorder of keratinization which affects approximately 80,000 people in the U.S. The disease is characterized by scaling and often thickening of the skin. As it stands, there are currently no products approved in the United States for the treatment of CI, making management of the disease a lifelong endeavor. Presently, patients, at best, can only manage symptoms by using systemic and topical medications to reduce scaling.
The severity of ichthyosis can vary enormously from the mildest, most common type, such as ichthyosis vulgaris, up to life-threatening conditions such as harlequin-type ichthyosis. Timber is focusing on moderate to severe congenital ichthyosis and is enrolling patients with X-linked and lamellar ichthyosis in its ongoing Phase 2b trial. As there are no approved therapies for congenital ichthyosis, there is a clear unmet need for an effective and safe treatment that can be used long-term to cover a large body surface area.
With no known FDA-approved treatments for CI, Timber is exploring the use of isotretinoin in this disease. Isotretinoin, FDA- approved in the United States as Accutane, is formulated as an oral product to treat severe recalcitrant nodular acne. Currently, no topical forms of isotretinoin have ever been approved in the U.S.
While recognizing that oral isotretinoin is used off-label for patients with CI, it's important to note it can also cause potentially dangerous systemic side effects that limit its utility to treat chronic CI. Timber is exploring a topical isotretinoin that they believe could provide benefit to patients with CI without the systemic side effects.
Its TMB-001 CONTROL Phase 2b study, which is currently enrolling, uses a proprietary topical formulation of isotretinoin. It utilizes isotretinoin formulated in the company's patent-pending IPEG™ delivery system to evaluate its use for the treatment of moderate to severe types of CI. In the previously completed Phase 1b/2a study, patients treated with TMB-001 demonstrated a favorable signal of efficacy with patients showing a reduction in scaling after eight weeks. The therapy was shown to be well tolerated, with no discernible evidence of systemic absorption of isotretinoin.
Phase 1b/2a Results And Grants For TMB-001
Non-dilutive funding came in 2018 with the FDA awarding $1.5 million to support clinical trials evaluating TMB-001 through its orphan products grant program. In March of 2020, the FDA awarded Timber the second tranche of this grant of $500,000.
Additional study details play favorably. The pilot Phase 1b, 2a multi-center, proof of concept study of topically applied 0.1 percent and 0.2 percent isotretinoin, in 19 subjects 12 years or older with CI of either the lamellar or X-linked subtext was completed in 2018. This bilateral control study had two comparable treatment areas defined for the study protocol -for example, each arm – and consisted of two parts.
In this data, Timber showed that a favorable efficacy signal was seen by Day 57 in the Investigator Global Assessment, or IGA score, and an even more pronounced indication when looking at the scaling component. The efficacious data pushed the program to a phase 2b study that is currently underway. The study is a randomized, parallel, double-blind, vehicle-controlled study evaluating the safety and efficacy of two concentrations of topical TMB-001. The trial is a multi-center global trial with sites in the U.S. and Australia that are enrolling 45 patients aged 9 years old and above. TMB-001 will be applied twice a day for 12 weeks, and the primary endpoint for this trial is efficacy and is represented by a 50 percent reduction in the VIIS scaling score. Trial results are expected in the middle of 2021.
TMB-002 Targeting Facial Angiofibromas and Tuberous Sclerosis Complex
Timber's next promising drug candidate is TMB-002, a topical rapamycin for facial angiofibromas in tuberous sclerosis complex. TSC is a rare genetic multi-system disorder that causes tumor formation in many different organs, primarily the brain, eyes, heart, kidneys, skin, and lungs. Roughly 1 in 6,000 patients are born with TSC, and it is estimated that nearly 1 million people are currently living with TSC globally, including 40,000 to 50,000 in the United States.
Currently, an FDA-approved topical rapamycin is not commercially available for the 75 % of TSC patients that have facial angiofibromas. Timber is now enrolling a global Phase 2b dose-response study, evaluating the dose-dependent efficacy of TMB-002 in the treatment of FAs associated with TSC.
Timber recently pointed to the commercial opportunities for TMB-002 by noting that its target population is well-defined and can be efficiently covered with a focused organization, primarily through the 64 U.S. specialist clinics identified by the TSA. The currently enrolling Phase 2b trial is a double-blind, placebo-controlled, randomized, parallel-group, dose-response comparison, looking at the efficacy and safety of two concentrations of TMB-002. The multi-center global study has sites in the U.S., Europe, Australia, and New Zealand, planning to enroll 120 patients aged 6 to 65 years old with a facial angiofibroma score of 2 or 3 on the IGA.
TMB-002 will be administered once a day for 26 weeks, with the primary endpoint being efficacy and an IGA reduction of at least 2 points from baseline and a score of zero or 1, which indicates clear or near-clear skin. Results from this study are expected during the second half of 2021.
TMB-003 Adds More Pipeline Firepower
Lastly, a third drug, TMB-003, addresses localized scleroderma, another orphan indication that can significantly affect a patient's life. Localized scleroderma is a rare, chronic autoimmune condition whereby healthy tissue in the skin is replaced with thick tissue with extra collagen. TMB-003 is a topical endothelin-A receptor antagonist that would be a first-in-class treatment. Preclinical studies have shown a favorable response in TMB-003's ability to reduce collagen production in the skin. Timber has method-of-use patents pending globally, which may qualify TMB-003 for the FDA's rare pediatric disease review voucher. Stated earlier, these PRV's can have substantial value and can be sold on the open market to the highest bidder.
Orphan Pipeline And Strong Capital Position
With the pipeline convincingly valuable, investors may then look to Timber's capital structure, which is also impressive. After its recent merger, Timber received $20 million of funding from several institutional investors in exchange for common shares and warrants.
An additional $5 million bridge note, previously issued by Timber, LLC, was converted into common shares and warrants on the same terms as the new funding upon closing. Importantly, the company has shared its belief that the proceeds from the combined financing will be sufficient to fund their operating expenses, capital expenditure requirements, and the release of topline data for both of the lead programs in 2021.
Post-listing, Timber has only 11.9 million shares outstanding with BioPharmX shareholders, insiders and institutional investors holding roughly 98% of the current float. Combining the sum of the parts, Timber is positioned to become one of the leading companies in the rare orphan dermatology space for several reasons. They have multiple shots on goal, are supported by a robust portfolio of products that address critical unmet needs and may be best-positioned to bring to market the first FDA-approved drug for their respective indications.
From the outside looking in, there is a considerable value missing from the current Timber Pharmaceuticals market cap. But, as is the case in most markets, this disconnect may soon correct as well.
Disclaimer
This communication was produced by PCG Digital Holdings, LLC, and affiliate of PCG Advisory Inc., (together "PCG"). PCG is an integrated investor relations, communications and strategic advisory firm. The information contained on this may be 'Paid Advertising' for purposes of Section 17(b) of the Securities Act of 1933, as amended (together with the rules and regulations there under, the "Securities Act"). PCG may be compensated by respective clients for publicizing information relating to its client's securities. For more information in terms of compensation received for services provided by PCG, see the pertinent advertising materials relating to the respective client. By accessing this Site and any pages thereof, you agree to be bound by the Terms of Use and Privacy Policy.
PCG is not a registered or licensed broker, dealer, broker-dealer, investment adviser nor investment manager, nor does PCG engage in any activities that would require such registrations. PCG does not provide investment advice, endorsement, analysis or recommendations with respect to any securities, and its services to or statements about its clients should never be construed as any endorsement of or opinion about any security of any client. No information contained in this communication constitutes an offer to sell, a solicitation of an offer to buy, or a recommendation of any security or any other similar product or service regardless of whether such security, product, or service is referenced in this communication. Further, nothing in this communication is intended to provide tax, legal, or investment advice and nothing in this communication should be construed as a recommendation to buy, sell or hold any investment or security or to engage in any investment strategy or transaction. For full disclaimers, including compensation received for professional services, please visit www.pcgadvisory.com/disclosures
Media Contact
Company Name: PCG Digital Holdings
Contact Person: Kenny Ellis
Email: Send Email
City: New York
State: New York
Country: United States
Website: https://pcgadvisory.com/