Deltec Bank, Bahamas explains – Unlocking Digital Transformation
Deltec Bank, Bahamas – "The adoption of digital transformations should not be a parallel track within an organization, instead, it should be brought in as an integral change within the core belief system of the organization."
If organizations are to stay relevant in the coming future, they will have to embrace digital transformation and keep themselves up with the fast-growing digital economy. Traditional banks and financial institutes are no exceptions either who are now desperately looking to embrace digital transformation similar to their FinTech counterparts.
Forbes reported that in 2020, the digital transformations would center around fast 5G, WiFi6, Analytics, Artificial Intelligence, Blockchain, RPA. Indeed, if we look from the banking industry perspective these are already the most sought-after technologies for bringing disruption in the finance world.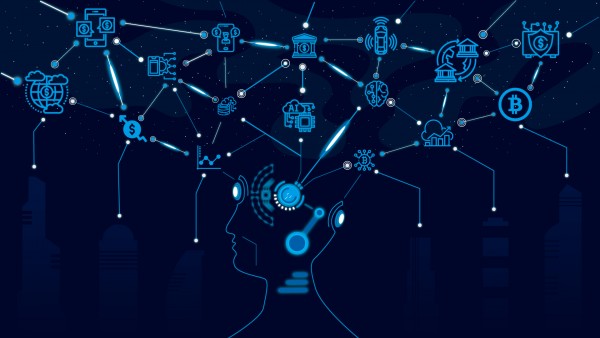 Any digital transformation can be broadly classified into three main categories –
1) Digital transformation of their existing internal operations. For example, implementing blockchain and artificial intelligence to reduce overheads and bring automation in banking operations.
2) Digital transformation in their existing customer service. For example, enhanced security to customer's bank transaction with artificial intelligence, 24×7 AI conversational chatbots.
3) Launching a new digital product or service. For example, creating financial apps for smartphones by leverage fast 5g or WiFi speed.
But bringing a digital transformation is not an easy task for any organization. As per a McKinsey report, less than 30% of the organizations are successful in unlocking the advantages of digital transformation. And another report reveals that 70% of all digital transformations fail. The reason behind the inability to implement digital transformation is ineffective change management.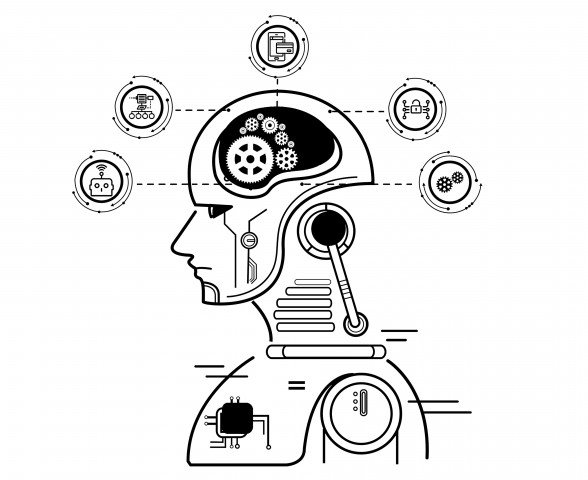 How to unlock Digital Transformation
Let us understand what measures an organization can take to implement a digital transformation and get a successful ROI.
Creating a Culture
According to Deltec Bank, Bahamas – "The adoption of digital transformations should not be a parallel track within an organization, instead, it should be brought in as an integral change within the core belief system of the organization." This mindset shift should be driven by the leadership from top to bottom. This is why it is important to have a tech-savvy CEO or a CTO who can understand the current impact of new technologies in the market and drive this change in the organization.
Apart from this, individuals in organizations should be encouraged and empowered to think of digital transformation as a culture and come up with innovations and solutions.
Creating a Vision
According to Deltec Bank, Bahamas – "The vision and goals of the transformation should be clearly defined by the leadership and communicated to people down the ladder." Without a well-articulated goal, the impact of transformation can neither be measured nor the company would be able to find a direction.
For example, consider the following statement "We would like our bank to adopt artificial intelligence and transform the way we work". This is a very ambiguous goal and communication.
On the other hand, see the following statement "We would like our bank to adopt artificial intelligence to bring automation in our internal processes and reduce the operation cost by 20% in the next two years."
The last statement not only defines a clear plan of action for automating operations with AI but also sets up a goal which is timelined and can be measured in terms of reduction in operation costs. This is how digital transformation goals should be defined.
Creating a Team
After goal setting and communication comes the actual difficult part of the execution. And for this, the most important part is to create the right team. Although there is always an option to hire new talents from outside, the current digital technologies like blockchain, AI, are still young and there is already a shortage of skilled people in the market. So, banks can invest in the reskilling of their existing IT staff to create inhouse talents in these technology niches and leverage them for digital transformation.
The final piece of the puzzle in the team is a technical manager, having a subject matter expertise in the banking domain, who can bridge the gap between the business and his technical team and drive the project.
Driving the Project
A digital transformation can succeed if it can be converted from the ideation stage to an early prototyping or beta stage quickly. And the best way to achieve this is by adopting an Agile methodology combined with the DevOps process. This will ensure that continuous small changes are being delivered in the production within a short cycle of every 1-2 weeks.
Such a process will give early visibility to business and leadership who will feel confident that their investment is taking up a shape. And it will also help to rollout beta changes to closed user groups for testing and feedback for the next iteration of development, thus reducing the risk of failure.
Conclusions
Digital transformation is not a buzz word anymore but a necessity if financial institutes and banks have to stride forward in the market. Otherwise, they risk being out-competed by young fintech startups. Digital transformation in itself is not rocket science but it is the execution that leads to the failure in most of the cases. We saw a blueprint of how an organization like banks can transform themselves by leveraging correct methodologies of execution. Do remember that a transformation cannot happen overnight and the investment done today will reap benefits in years to come.
Disclaimer: The author of this text, Robin Trehan, has an Undergraduate degree in economics, Masters in international business and finance and MBA in electronic business. Trehan is Senior VP at Deltec International www.deltecbank.com. The views, thoughts, and opinions expressed in this text are solely the views of the author, and not necessarily reflecting the views of Deltec International Group, its subsidiaries and/or employees.
About Deltec Bank
Headquartered in The Bahamas, Deltec is an independent financial services group that delivers bespoke solutions to meet clients' unique needs. The Deltec group of companies includes Deltec Bank & Trust Limited, Deltec Fund Services Limited, and Deltec Investment Advisers Limited, Deltec Securities Ltd. and Long Cay Captive Management.
Media Contact
Company Name: Deltec International Group
Contact Person: Media Manager
Email: Send Email
Phone: 242 302 4100
Country: Bahamas
Website: https://www.deltecbank.com/