Responders Without Borders Extend Their Emergency Medical Relief Services to New Territories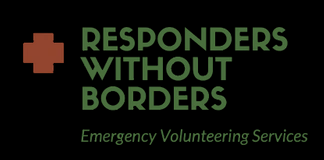 Provider of impartial emergency medical relief, Responders Without Borders, continues to provide succor to victims of disasters with their emergency volunteering services
Founded in 2015 by Fardad Behzadi, Responders Without Borders has continued to stay true to their goal of helping as many people as possible get their lives back after a disaster. In a relatively short while, the organization has made an impact in different parts of the world, gathering first responders from across the globe together to form a voluntary response team.
"Our aim is to make the world a better place and thanks to our dedicated and passionate team of selfless individuals, we have been able to reach millions of people worldwide. Responders Without Borders as an emergency volunteering services provider has touched millions of lives directly and indirectly, providing relief missions with no regard to race, religion, or political affiliation," said Fardad Behzadi, founder of Responders Without Borders.
The occurrence of natural and man-made disasters seems to have increased in recent times, leading to the death of thousands of people every year. One of the major challenges faced by victims of such disasters is the relatively low response from relief providers, aggravating the impact of the occurrence. This is where Fardad Behzadi and his team at Responders Without Borders have been able to make a significant difference in the lives of people in the last couple of years.
Since it was founded less than half a decade ago, Responders Without Borders have saved lives in different ramifications, implementing new ideas on how to effectively help sufferers of wars, natural disasters, and disease epidemics. Responders Without Borders is currently present in four different countries, ensuring that first responders are available to provide support and relief services to the needy.
In a similar vein, the organization is organizing fundraisers to help relieve the sufferers of war in Yemen, with the funds donated to organizations pursuing a similar cause, including Doctors Without Borders. This is in line with RWB's mission of helping victims of all kinds of disasters to survive, recover and gain control of their future.
For more information about Responders Without Borders and to donate to the laudable cause, please visit – https://responderswithoutborders.net/. Responders Without Borders also has a relatively strong presence on social media and can be found on Facebook and Twitter.
About Responders Without Borders
Responders Without Borders was founded to provide impartial emergency medical relief to the victims of war and natural or man-made disasters. The organization also provides first aid training to different local communities and organizes different fundraising events to help victims of disasters and conflicts.
Media Contact
Company Name: Responders Without Borders
Contact Person: Fardad Behzadi
Email: Send Email
Country: Canada
Website: https://responderswithoutborders.net/