US Economic Growth predicted to slow to 1.7 percent in 2020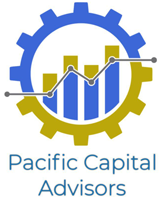 Experts reveal 2020 Economic Outlook forecasts of 1.1%+ equipment and software investment, 1.7% GDP growth
According to experts, investment in equipment and software will expand by 1.1 percent in 2020 despite the U.S. economic growth slowing to 1.7 percent. This is coming from the 2020 Equipment Leasing & Finance U.S. Economic Outlook released by the Equipment Leasing & Finance Foundation.
The report also indicates that the U.S. economy is poised to soften further in 2020 after a not too favourable 2019. The report further revealed that equipment and software investment will likely post its weakest year of growth since 2016.
"After robust growth in 2018, equipment and software investment slowed markedly throughout 2019 and contracted in the third quarter as the effects of unresolved trade tensions and a slowing global economy took hold," said Scott Thacker, Foundation Chair and CEO of Ivory Consulting Corporation. "However, a strong labor market and still-confident U.S. consumer base should keep the broader economy above water, even as investment in several key equipment verticals slows or remains weak," Scott continued.
Another highlight of the study is the possibility of political uncertainty, tariffs, and a slowdown in growth in several key trading partners, which should lead to another year of decelerating economic growth in 2020. The study also revealed that demand for credit—especially by businesses—has weakened notably, and this may lead to a further slowdown in business investment in 2020.
The report also highlighted the fact that the Federal Reserve cut its benchmark policy rate three times in the second half of 2019 in an attempt to insulate the U.S. economy from the effects of trade headwinds, industrial sector weakness, and a global economic slowdown. Based on Fed's willingness to cut rates in the face of economic weakness and the expectation of weaker macroeconomic fundamentals, experts predicted that Fed will cut the federal funds rate at least twice in the coming year.
The forecast probably only represents a school of thought as more studies and reports from experts are expected to be published in the coming days leading up to the New Year.
More economic news and other related information as well as the services offered by Pacific Capital Advisors can be found on their website.
About Pacific Capital Advisors
Pacific Capital Advisors is an independent investment management practice founded on the philosophy that an active, opportunistic and adaptable approach to investing provides clients with the best chance for the realization of long-term positive returns irrespective of prevailing market environments.
Media Contact
Company Name: Pacific Capital Advisors
Contact Person: Media Relations
Email: Send Email
Phone: +1 (914) 867-3862
Address:680 6th Avenue
City: New York City
State: New York 10019
Country: United States
Website: https://pacificcapitaladvisors.com