Northbike E-Bikes 'Shadow' and 'Striker' Debut on Indiegogo with Extremely Bold and Stylish Looks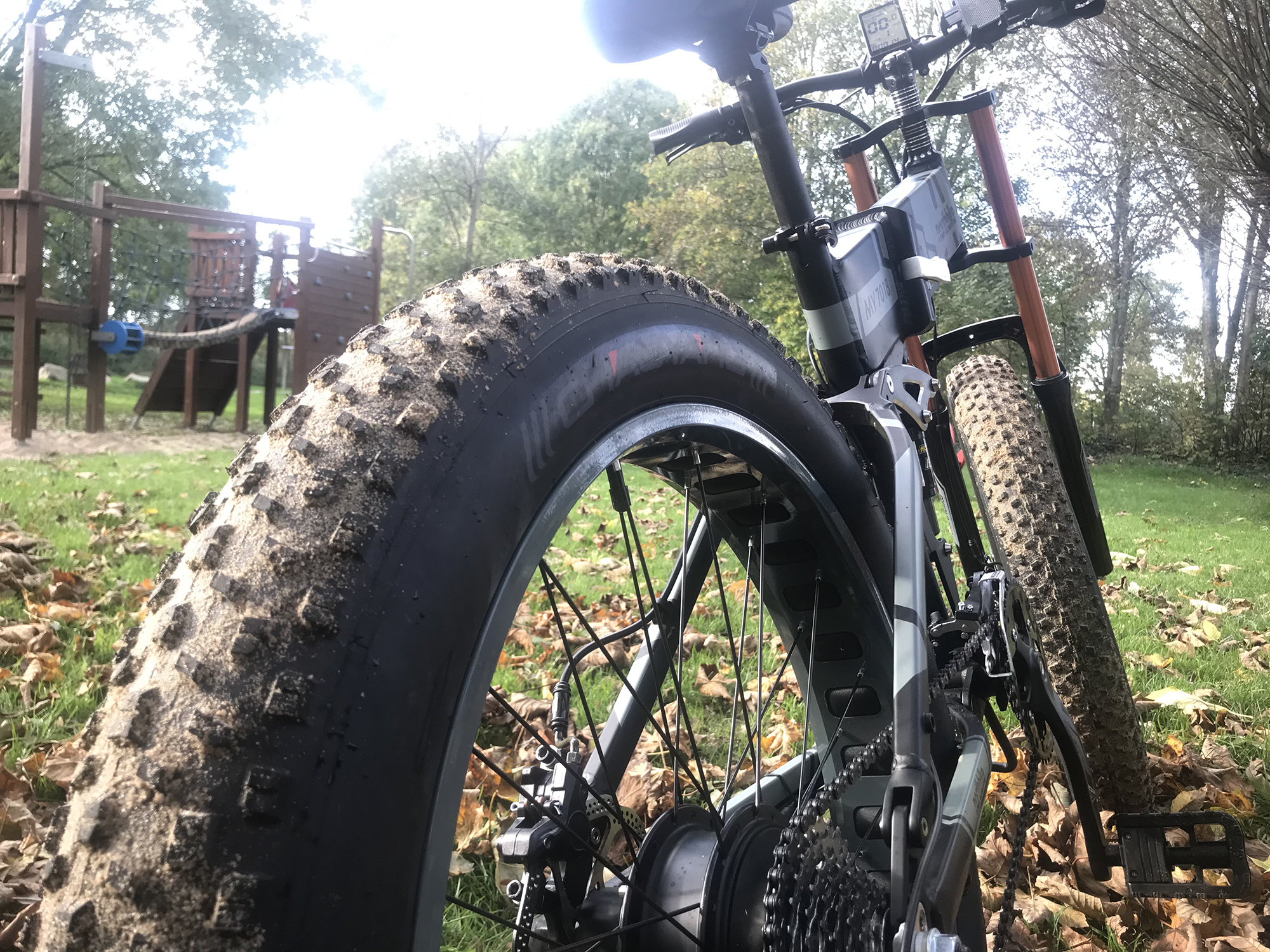 November 7, 2019 – The coolest e-fatbike (or e-snow bike) ever is about to hit the markets. Northbike, a start-up based in north Germany Hamburg, designed a bold and stylish e-fatbike, just prelaunched on Indiegogo.
Northbike's two models – Shadow and Striker – Shadow has a single crown fork and Striker has a dual crown fork. Both bikes are foldable and easy to transport by car or train. Three powerful motors are available to choose in 250W, 750W and 1000W.The bikes can attain a speed of 20 miles/hr (25 km/hr) with a 250W motor and max to 1000W motor which has no speed limit. The battery pack has high-end Panasonic cells. The extreme big all-terrain 26-inch fat tire is perfect for Road and also soft grounds like sand or snow.
Northbike fulfills all the benefits that come from owning an e-bike and meets all situations and personal needs. Great bike for everyone and full of adventure for adults to drive in the city, quickly avoid traffic, or go hiking.

"We promise once you start to ride this bike you'll never stop to smile. It s a bike to make you and everyone happy," says the creator.
Other tech specs are as follows: hydraulic disc brakes, 8 gears (or 24 gears option) Shimano transmission, twist throttle, smart LCD display, front and rear full suspension, anti-puncture fat tires with wheel size 26 inches.
A mobile phone holder with a USB charger, for playing music or map navigation with your mobile phone, whilst you are riding.
The Northbike comes in black color, with optional colors such as White, Jet Grey, or Desert Storm.
The official launching on Indigogo will be end of November 2019.
The Northbike Shadow and Striker e-bikes welcome early backers and investors at Indiegogo: https://www.indiegogo.com/projects/northbike-ebike-to-make-every-one-happy/coming_soon

Media Contact
Company Name: North Bike Germany
Contact Person: Steven Wu
Email: Send Email
Country: Germany
Website: www.northbike.de