FAMILY ANIMATION 'BRIGHTHEART' (2020) – WORLD SALES & U.S. RELEASE ANNOUNCEMENT (AFM EXCLUSIVE)
Let your heart shine.
Los Angeles, CA – Nov 7, 2019 – TRICOAST WORLDWIDE has acquired world sales and sets U.S. release date for Chinese-U.S. family animation, 'BRIGHTHEART', at AFM.
"Wobbly U.S.-China relations could be repaired thanks to BRIGHTHEART. From Chinese director Weifeng Deng (Lighting Dindin, You Don't Mess With Little Bugs) and U.S. screenwriter Mark Byers (Watch the Skies, Criminal Act, Dragon Twins), the animated family film – produced by Chinese animation house DeZerlin – follows a firefly whose celebrity status is challenged by a robot; the two fight for survival. TriCoast is distributing in the U.S. and selling internationally," learned The Hollywood Reporter exclusively.
BRIGHTHEART is a charming coming-of-age animation, heartwarming for families of all kinds. Told through vivid colors and doses of magical delight, BRIGHTHEART follows a firefly, Brightheart, who is the hero of her village. But when a robot, Aurora, challenges Brightheart's celebrity status, the two go head-to-head in fight for survival. Highlighting the importance of friends, family and teamwork, will Brighheart learn to get along with this stranger or will they become bitter enemies?
Produced by DeZerlin, BRIGHTHEART will make its USA debut in Los Angeles during May 2020.
BRIGHTHEART features voiceovers from Carrie Jo Crosby (Arsenal, Hoodwinked Too! Hood vs. Evil), Cedric L. Williams (Hunter x Hunter, Resolution Song), Derek Petropolis (The Downside of Bliss, Cold Caller), Justine Huxley (Goldie and Bear), Nick Hudson Murdoch (Sugar and Toys) and Daisy Hamilton (Stuart Little, Escape From Atlantis).
The 2018 American Film Market will be held from Nov. 6th – 12th. For additional information about TriCoast Worldwide, please visit booth #810 at the Loews Santa Monica Beach Hotel. To schedule a meeting, please contact [email protected] and for press inquiries, please contact [email protected]
For more information, please visit: https://www.thefilmcatalogue.com/companies/tricoast-worldwide.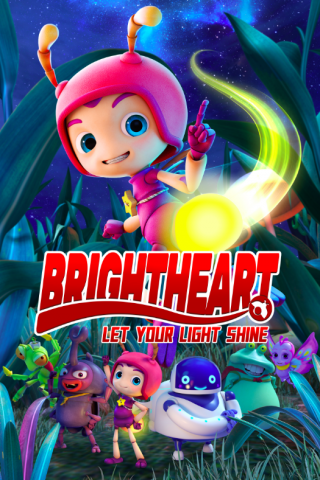 BRIGHTHEART (2020, 85 min.) Directed by: Weifeng Deng. Screenwriter: Mark Byers. Producers: Astrid Wang, Yunfei Wang, Brett Zhang. Film editor: Monique McNeil. Voice director: Strathford Hamilton. USA, English. DeZerlin, TriCoast Worldwide.
Production Company: DeZerlin.
About TriCoast Worldwide:
TriCoast Worldwide is a premium International sales agent, representing the best of US and international films at all the major film markets. Sister company to TriCoast Entertainment and TriCoast Studios, the company is located at the Studio facility in Culver City, Los Angeles.
Founded by: Strathford Hamilton and Marcy Levitas Hamilton.
Media Contact
Company Name: TriCoast Entertainment
Contact Person: Jenna Wilen
Email: Send Email
Phone: 3104587707
Address:11124 Washington Blvd.
City: Culver City
State: California
Country: United States
Website: http://www.tricoastworldwide.com