No More Dog Owner Guilt – Doggy Strides Is Now Offering In-Home Dog Boarding

"We wouldn't want our dog to be stuck in a cage when we go on vacation. We'd be worried that she would be sad and afraid. We provide the same loving treatment to our furry little clients as we want our own dog to receive."
– Cayce Huebsch, Owner & Operator
Travel-loving dog owners can finally breathe easy. Doggy Strides has branched out and now provides in-home pet sitting services as well.
Lansdale, PENNSYLVANIA – November 7, 2019 – Doggy Strides, a dog walking business that has been catering to pet needs since 2016, has decided to expand its range of services with in- home dog boarding. The main goal is to provide dogs with their perfect home away from home. In essence, it's a pet sitting service that allows dog owners to leave their pets in safe hands while traveling.
Ever since Doggy Strides' establishment, it has primarily focused on dog walking, offering a range of options to busy dog owners in need of some help. However, as the business grew, so did the variety of services on offer. Today, Doggy Strides can provide its clients with dog walking, pet sitting, and pet taxi services. The latest addition to that lineup includes in-home dog boarding, during which the pet stays at the pet sitter's house.
The reason Doggy Strides has decided to create this service has a lot to do with their love toward dogs. Reflecting on the change, Cayce Huebsch, owner and operator, says: "We wouldn't want our dog to be stuck in a cage when we go on vacation. We'd be worried that she would be sad and afraid. We provide the same loving treatment to our furry little clients as we want our own dog to receive."
Doggy Strides wants to make each stay as comfortable as possible. Every pet gets their own private room and bowls. There are plenty of toys to choose from, as well as always fresh water, and separate monitored meal times. Furthermore, they'll enjoy monitored playtime, and potty breaks every three to four hours (or more frequently if needed). Above all, pets will receive a great deal of loving affection and all the attention they deserve.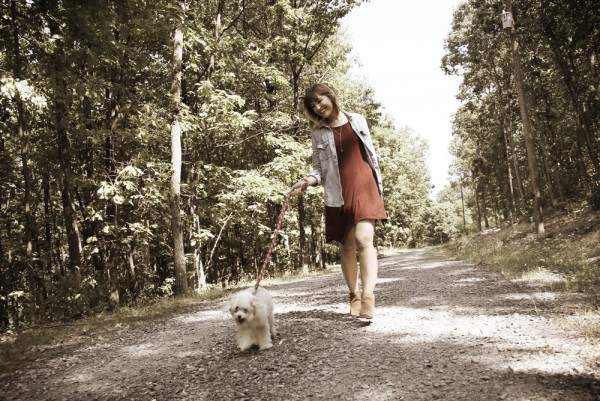 About Doggy Strides:
Established in 2016 by Cayce Huebsch, Doggy Strides may be a small business — but it's a mighty one. Inspired by a love of animals, it offers dog walking, pet sitting, in-home boarding, and pet taxi services in Montgomery County, PA. With a range of satisfied clients and services that cater to their every need, Doggy Strides ensures an incredible experience. More importantly, it brings back the convenience most pet owners are in desperate need of in their lives.
For more information, please contact Cayce Huebsch at [email protected]
Media Contact
Company Name: Doggy Strides
Contact Person: Cayce Huebsch
Email: Send Email
Phone: (267) 645-9499
Address:1604 Clearview Rd.
City: Lansdale
State: PA
Country: United States
Website: www.doggystrides.com