A Wave Of Unprofitable Oil set To Hit The Global Market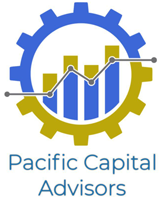 The massive wave of offshore oil projects investment set to predicted to produce a lot of oil without necessarily translating into more profits
Oil prices traded at unimaginable prices between 2010 and 2014, often rising above $100 per barrel. This led to a series of massive investments in the industry, especially in high-risk projects, many of which were offshore in deepwater or ultra-deepwater. While such projects made some sense at that time, considering the price of oil, the collapse of oil prices that began in 2014 has led to a steep drop in upstream spending, and mega projects were the first to go. This comes after years of hefty spending on some expensive projects.
According to report from Rystad Energy, the offshore spending spree that took place early in the last decade may not turn out to be profitable. This can be attributed to the nature of the projects, as they are mostly large-scale multi-year projects are only now coming online. Unfortunately, they are coming online in a world that is entirely different than the one in which they were initiated.
"Offshore projects sanctioned between 2010 and 2012 have barely been able to generate any value for E&P companies. Projects sanctioned between 2013 and 2014 are expected to have no value creation," Rystad Energy said in a report. "For upstream companies to come out those investment years without massive losses, the oil price will need to increase to around $70 per barrel."
"From 2010 through 2014 around 3,000 new oil fields were sanctioned, and we estimate that around 800 of them did not create value," Espen Erlingsen, head of upstream research at Rystad Energy, said in a statement. "With the pivot in development costs from 2015 onwards, the projects sanctioned over the last four years are in a much better position."
In the years following the 2014 oil market downturn, shale investments continued to flow in as companies and investors saw shale as comparatively less risky than major offshore oil projects, despite output being hit hard. The relatively short-cycle nature of shale drilling meant a quick return of cash. However, large-scale long-term projects tied up capital for years, which became problematic when prices were low and otherwise volatile.
Higher costs, especially if oil prices remain flat, could eventually lead investments to fall back once again.
More economic news and other related information as well as the services offered by Pacific Capital Advisors can be found on their website.
About Pacific Capital Advisors
Pacific Capital Advisors is an independent investment management practice founded on the philosophy that an active, opportunistic and adaptable approach to investing provides clients with the best chance for the realization of long-term positive returns irrespective of prevailing market environments.
Media Contact
Company Name: Pacific Capital Advisors
Contact Person: Media Relations
Email: Send Email
Phone: +1 (914) 867-3862
Address:680 6th Avenue
City: New York City
State: New York 10019
Country: United States
Website: https://pacificcapitaladvisors.com