Angel Crafts Transfer Paper Tape Receives the Amazon's Choice Badge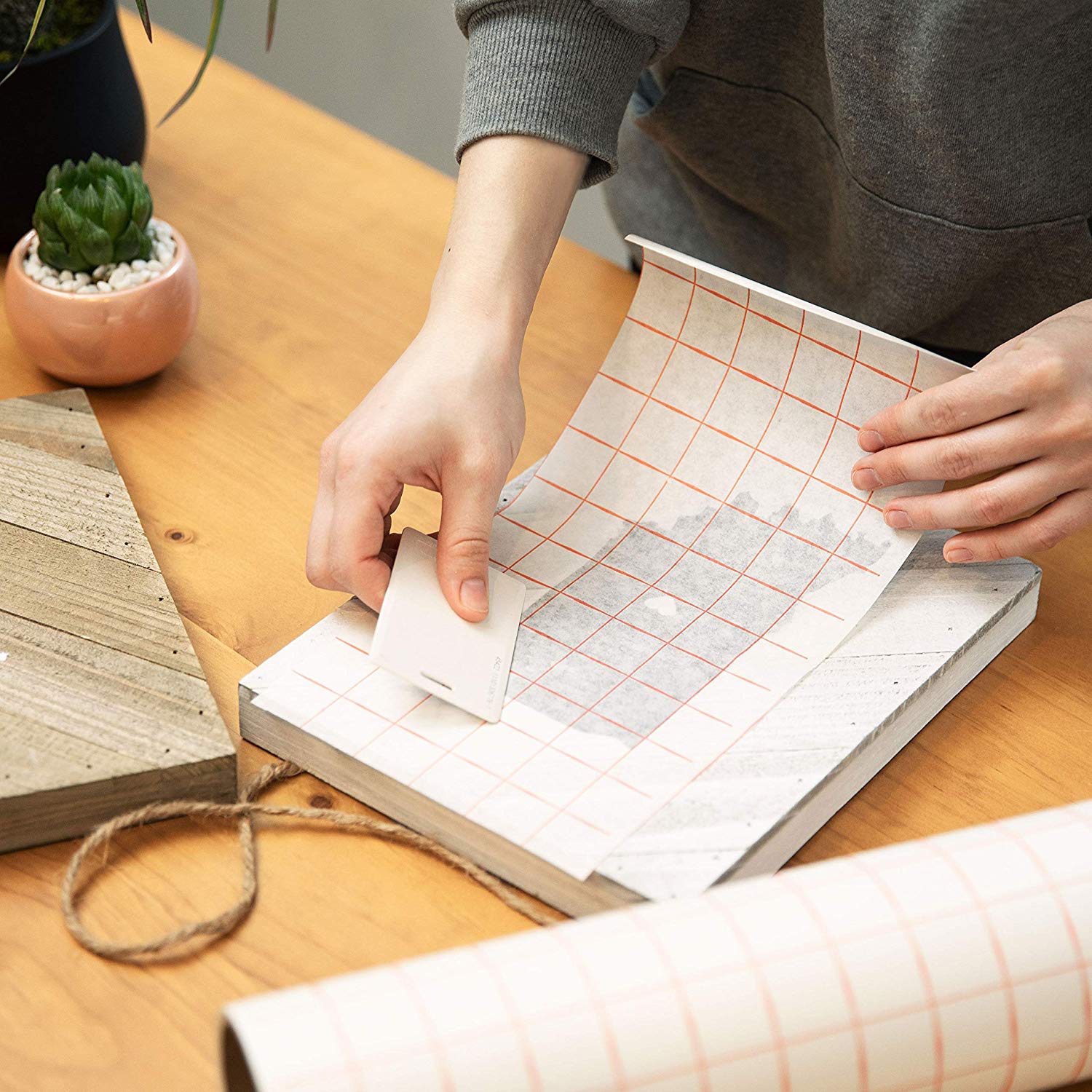 Angel Crafts' popular product 12 inch by 8 feet Transfer Paper Tape is now an Amazon's Choice product. With close to fifteen hundred Amazon reviews, this art supply is currently amongst the top products in its category.
Angel Crafts proudly announces that its top rated product Transfer Paper Tape has been recognized recently by Amazon with the Amazon's Choice badge. A product bearing this mark is an item that many buyers have purchased in Amazon and were satisfied with. The 12 inch by 8 feet transfer papers are designed to make crafting easy and efficient. This popular product has already received almost fifteen hundred reviews from satisfied Amazon shoppers.
The transfer tape from Angel Crafts helps users transfer designs like a pro, regardless of their experience. Using this product, they can easily create and apply designs to decals, signs, walls, windows, or any other flat surfaces. The quick release property of the paper prevents the tape from ripping or tearing while peeling it off. The rolls are of medium tack with a rubber based glue adhesive that doesn't leave any residue whatsoever. With a printed grid design, the product also ensures a perfect alignment every single time.
Angel Crafts informs that its transfer paper for vinyl is designed to work with all popular brands of vinyl cutters including Provo Craft Cricut, Silhouette Cameo, Portrait Die Cutter, and many others. Each pack of the product comes with easy and clear instructions on how to use the paper after cutting the designs or letters.
Recommending the product, a highly satisfied user mentioned, "I've tried a lot of transfer papers for my decal business and had varying success. Finally, I found one that works consistently, even with the most thin and complicated decals! The paper version of this same product also works very well (even better, actually), but I find my customers want the clear version to line up when applying the decal (and I admit they are right, it is much easier). The grid is great for making sure I cut the lines straight when setting up the decal as well, and also helps line it up when applying to make sure it's on straight. At long last, no more wasted time and money on decals that won't transfer! 5/5. I will reorder until the end of time."
"I use this transfer tape for vinyl decals that I make for cars, cups, and lots of things around my house. I have made lots of business logo stuff for my nail business's as well as labels for things around the house and used and reused this transfer tape, it works great. The adhesion is great, it's not super sticky and it also adheres and removes well. I really like the texture of the tape and the thickness as well. I would recommend it, there are two large rolls in the package and it is well worth the purchase very pleased," another user mentioned in his Amazon review.
To find out more about Angel Crafts Transfer Paper Tape, please visit http://www.amazon.com/dp/B00R3NITS2
About Simply Coding: Simply Coding is an organization dedicated to creating high-quality digital learning programs for the children. A number of online courses from the company are now selling successfully on Amazon.com
Media Contact
Company Name: Angel Crafts
Contact Person: Media Relations
Email: Send Email
Country: United States
Website: http://angeldirectproducts.com/